Surprisingly ULEZ-Friendly Modern Classics
As the Ultra Low Emissions Zone (ULEZ) extension comes into force in London in 2021, it leaves many modern cars facing a daily charge of £12.50 if they don't conform to the new, stricter emissions standards.
We've covered the exemption of classic cars from the charge here. For those for whom some creature comforts are needed in a daily driver but who wish to still stand out from the crowd while avoiding the charge, we've uncovered some modern classics which, surprisingly, slip under the ULEZ radar.
Bentley Continental GT
Pictured above, this venerable coupe/grand tourer from one of Britain's finest brands is perhaps one of the most surprising vehicles to be ULEZ compliant, not least because the six-litre twin-turbo W12 that powers the GT produces more than 500bhp. With a permanent four-wheel-drive system provided by the parent company, Volkswagen, grip was never an issue. In spite of the car's bulk, the GT can sprint from 0-60mph in under five seconds and, with adaptive suspension, it has surprisingly sharp handling. When not in a sporting mood the double glazing, soft leather and deep-pile Wilton carpeting make for a near silent motorway cruiser. With values for the earliest cars now deeply affordable and with a reputation for reliability, the Bentley makes a strong case for itself as a ULEZ-friendly modern classic.
BMW 650i
The Chris Bangle design of the BMW 6 series was initially divisive with buyers as the mixture of deep lines, square edges and curves was a bold new look for BMW when first launched. Time, however, has favoured this handsome car which is fast becoming a modern classic. While the incredible might and sound of the V10-engined M6 version is an aural delight, it falls foul of the emissions restrictions. Instead, the 650i, with its 4.7-litre V8, manages to be both blisteringly fast and ULEZ compliant. The naturally aspirated V8 was described on its launch as "an atomic bomb of an engine" by one road tester and found its way into contemporary supercars such as the Morgan Aero8 and even the ill-fated Bristol Bullet. In the BMW it provides effortless power when needed and 'waftability' when a more relaxed approach is wanted.
Jaguar XK
When launched at the 2005 Frankfurt Motor Show, the Ian Callum design of the all-new Jaguar super coupe met with instant applause. It was a clear nod to the E-Type but was also the first in a new breed of Jaguars designed to appeal to a younger audience (no wood was found in the cabin, unless by special order). Stiffer, lighter, faster and more economical than the XK8 which it replaced, this 2+2 design has fast become a modern classic since it ceased production in 2014 as Jaguar chose not to replace it instead focusing on the smaller, two-seat F-Type. While the supercharged engine variants are exceptionally fast, the naturally aspirated 4.2-litre V8 and the 5.0 V8 that replaced it in 2009 are both rapid cars and they also slip in under the ULEZ target. Oh, and if you can't bare the idea of a Jaguar coupe without walnut trim, many buyers felt the same when the car was new, so many more traditional looking examples can be found.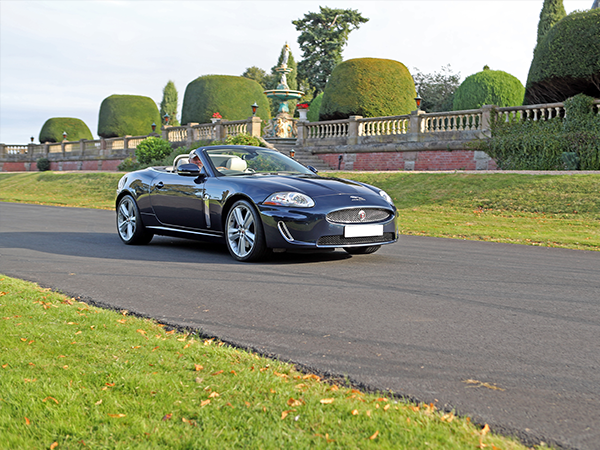 If you have one of these cars, or if you are considering buying one, did you know that they can be insured under a Flex policy to cover all your cars (under 5) under on policy? To find out more, click here.
The information contained in this blog post is based on sources that we believe are reliable and should be understood as general information only. It is not intended to be taken as advice with respect to any specific or individual situation and cannot be relied upon as such.