The best classic cars to convert to electric?
What's your view on the electrification of classic cars? For many enthusiasts, the mechanical heart of your pride and joy is a key part of its identity. Replacing its distinctive soundtrack with the quiet thrum of an electric motor would be sacrilegious, surely?
We're sure you have an opinion either way – which we'd love to hear in the comments below – but one school of thought is that an electric motor can sometimes be an improvement. The secret, apparently, is to choose something suitable.
Remember, converting any internal combustion engine vehicle to run an electric motor is no mean feat, requiring a great deal of skill and specialist knowledge. However, as electric vehicles become more commonplace and secondhand parts become more commonplace, is classic electrification tipped to become the next new trend among enthusiasts? Here's four cars you might want to consider if you're thinking of an EV conversion candidate.
Citroen DS
The ubiquitous futuristic French executive saloon is still in a class of its own today, almost seventy years since its debut in 1955. Renowned for incredible levels of refinement and aerodynamic shape, Citroen's goddess could be an ideal candidate for electrification – a silent electric motor would surely augment its relaxed characteristics even further.
Jaguar E-type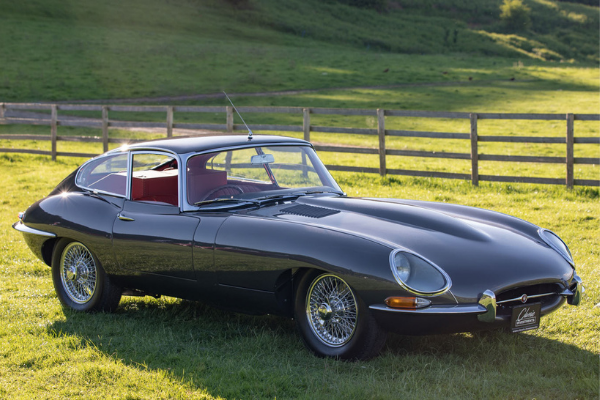 Credit: Classic Investments
Malcolm Sayer's sixties sports car design remains one of the most recognisable shapes of all time, offered in both straight-six and V12 flavour over a thirteen-year production run. Is it suitable for an EV conversion? Well, Jaguar themselves seem to think so – it launched its own 'Jaguar E-type Reborn' programme in 2018, with electric E-types now available to buy directly from Jaguar Classic.
Mini Cooper
Credit: Newspress
Here's another British icon which has recently received the nod from its maker, with MINI UK already demonstrating the classic Mini's potential as an electric vehicle. The manufacturer has recently launched an official EV conversion package for the original Mini, known as MINI Recharged. The manufacturer will even mark and store your existing 'A series' engine in case you'd like to revert to petrol power in the future.
DMC DeLorean
Credit: Retro Rides
Offered for just two years at the dawn of the '80s, few cars have left such a lasting impression as DMC's DeLorean – no doubt aided by a certain Hollywood blockbuster. It seems serendipitous to equip the original car of the future with a contemporary method of propulsion. The DeLorean's 2.8-litre engine wasn't particularly well regarded at launch either, so an electric conversion may even reduce the 0-88mph sprint time. In February 2022 it was announced that the DeLorean name would officially return on a new electric vehicle, with more to be revealed later this year.
We're keen to understand your views on the particularly hot topic of electrifying classic vehicles. Let us know your thoughts in the comments below.