15 November, 2017
The long-anticipated event of the year finally came around, where the three-day classic vehicle extravaganza saw Birmingham's NEC come to life.
Taking place from Friday 10th - Sunday 12th November 2017, thousands of visitors geared into action and headed over to the Classic Motor Show to get up to speed with everything classic vehicle related.
Taking prime position in Hall 1 were our two 'star cars' on display. This included James Bond's 2015 Land Rover Defender, from the hit film Spectre and our Harry's Garage competition winner, which was a unique 1979 Porsche 928. You can find out more about these vehicles here.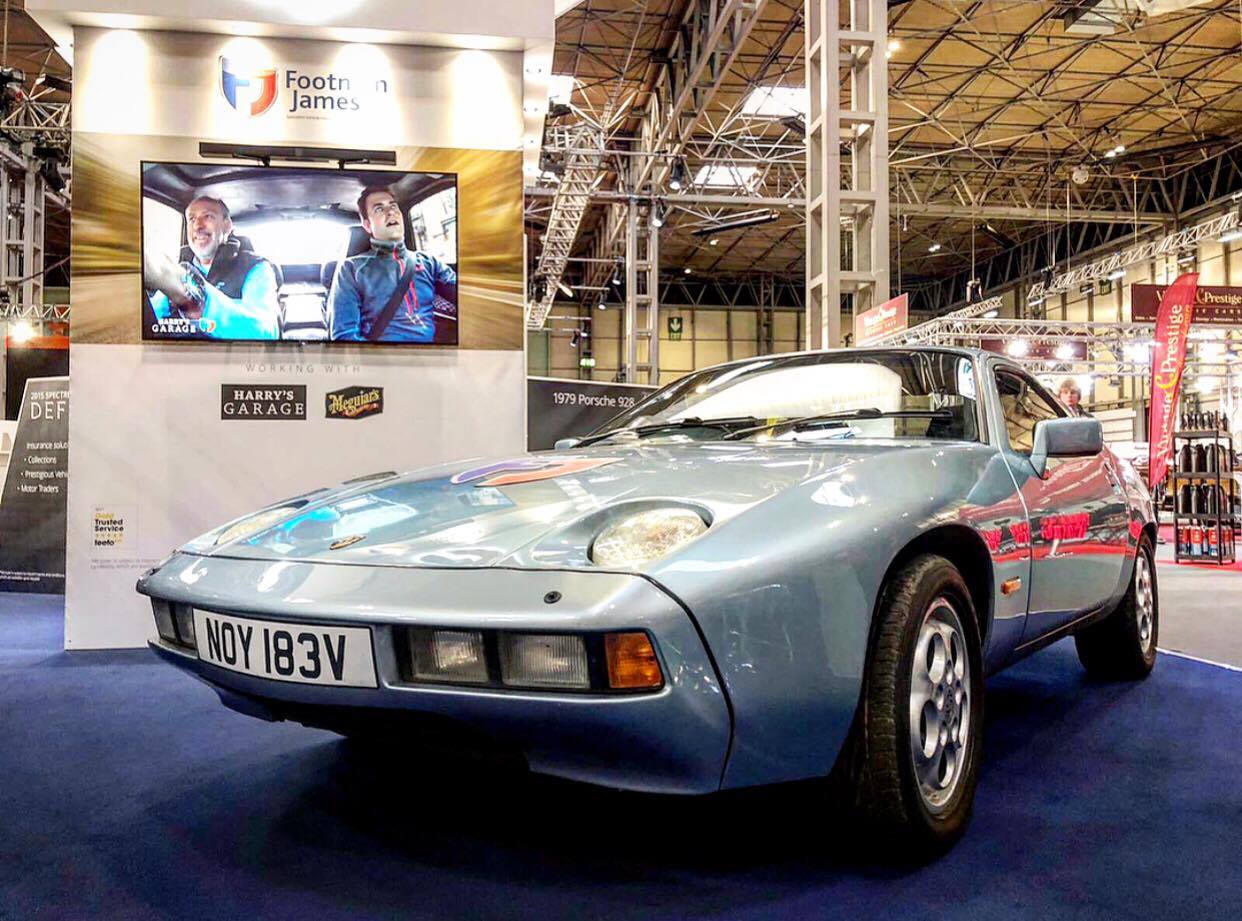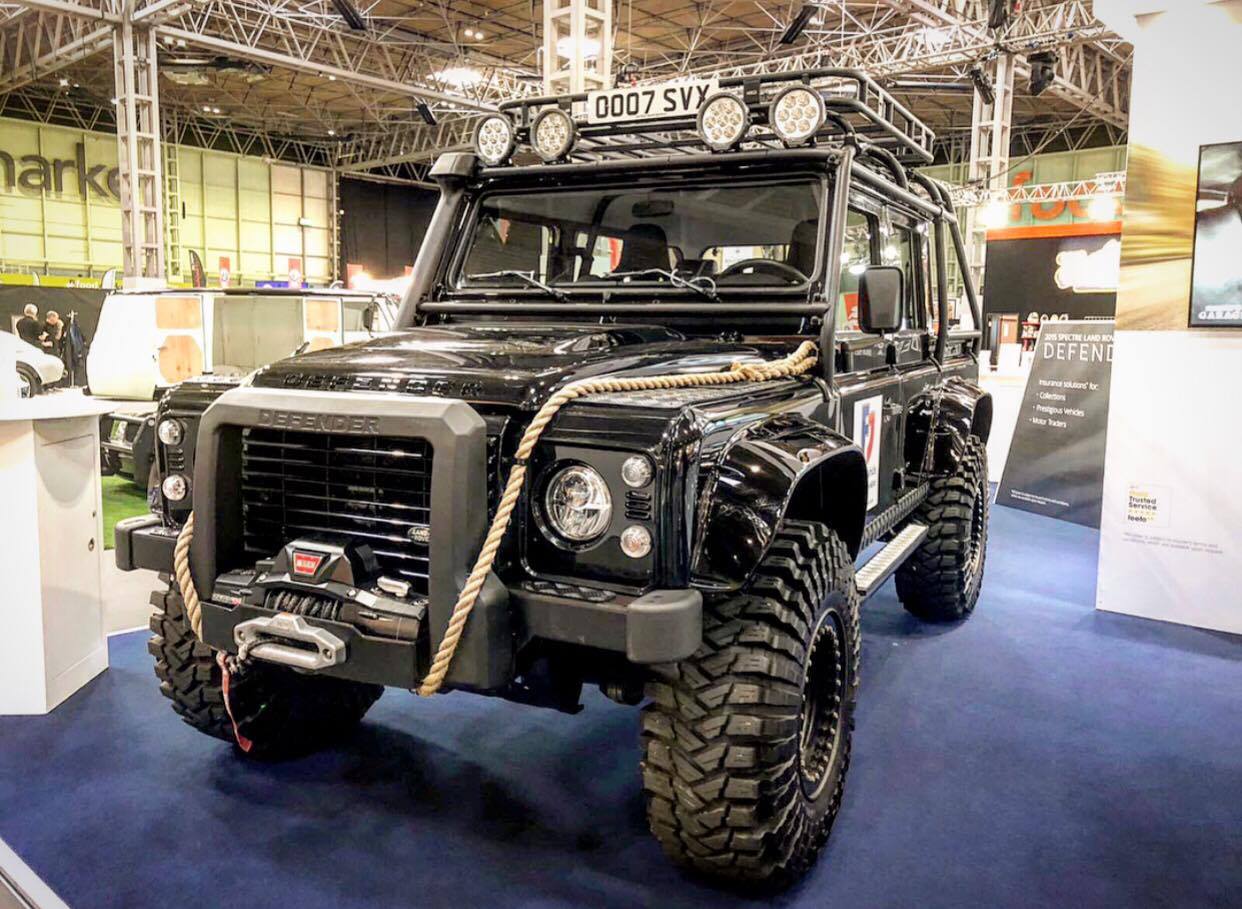 Also celebrating the Porsche 928 was The Porsche Club of GB as 2017 marked 40 years of the model.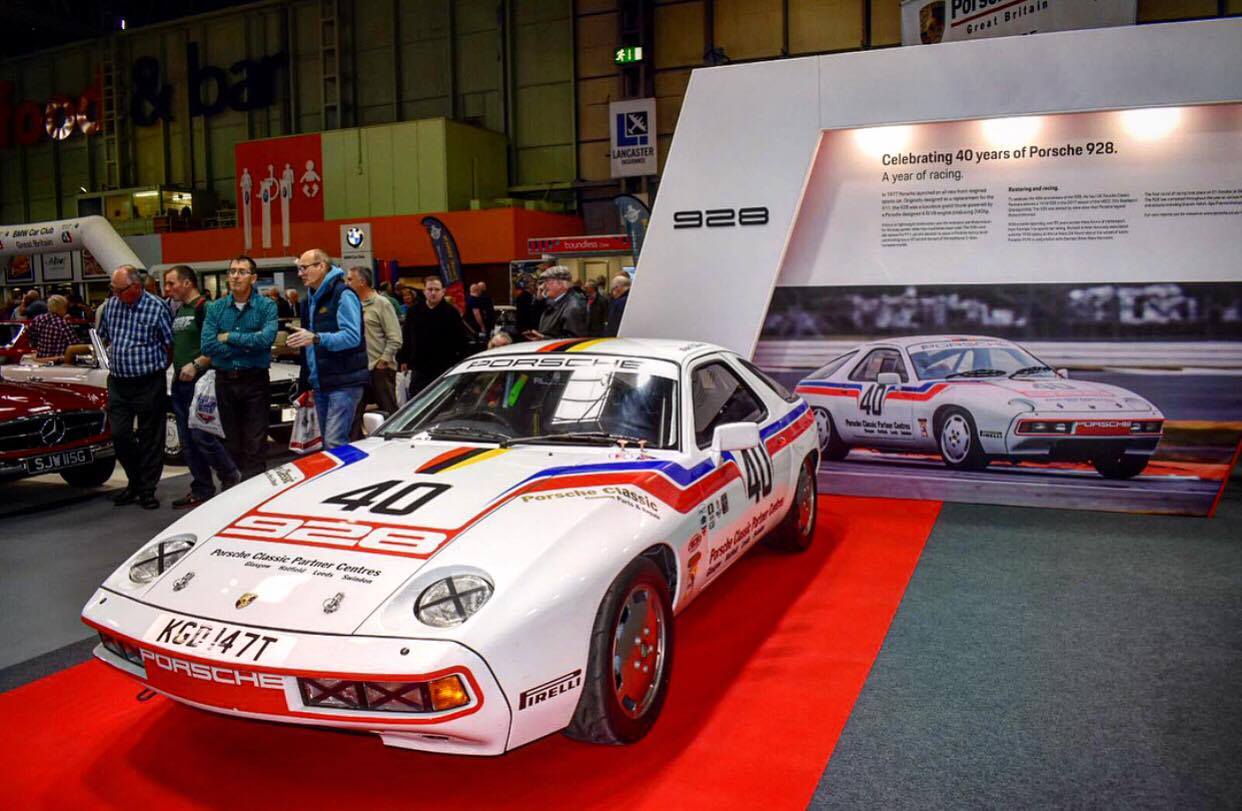 In 1977, Porsche launched the 928 as an all new front-engine sports car that was originally designed as a replacement for the 911. The model attracted plenty of attention over the weekend as the luxury grand tourer, powered by a 4.5 litre V8 engine with a 240bhp, took the limelight on their stand.
Not only this, it was great to see our other club insurance partners support the movement across the five halls. The Mercedes Benz Club, being one, featured a collection of Mercedes which ranged from a beautiful white 1950s Gullwing to a classic 1990's 190E.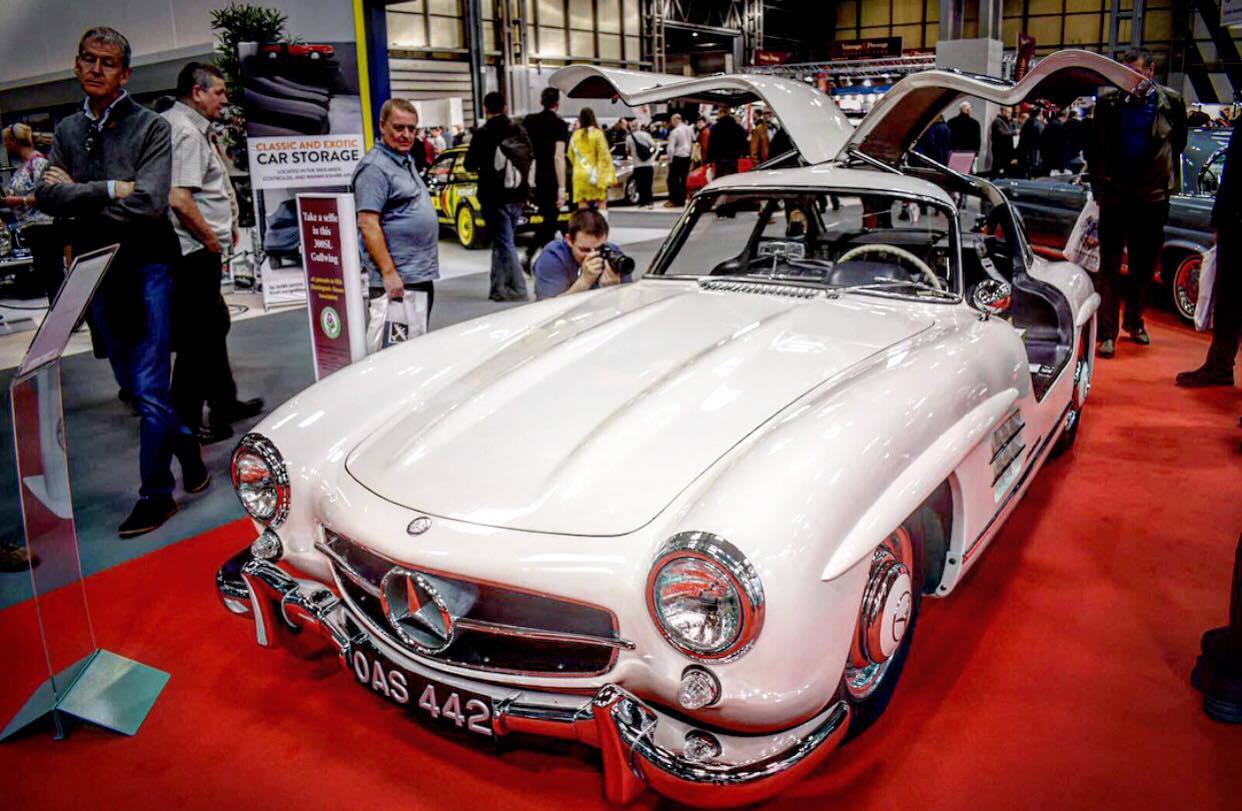 For just £3, visitors could take a selfie inside the 300SL Gullwing, where all proceeds went to the Huntington's Disease Association charity.
Another charity fundraiser was found when we bumped into our favourite little Morris Minor, Glenys, that was kindly borrowed for display on the CJ Auto stand from our partners, the David Manners Group.
For only £2 a ticket or £10 for a book of 6, visitors could enter themselves into a prize draw for a chance to win Glenys. So far, an amazing £8,178.91 has been raised for the Primrose Hospice, an independent charity that offers support and advice to patients living with life limiting illnesses and their families.
Talking of partners, there was a great display of vehicles from the Coventry Transport Museum. This included an impressive 1953 Riley RME which was donated to the museum by the previous owner.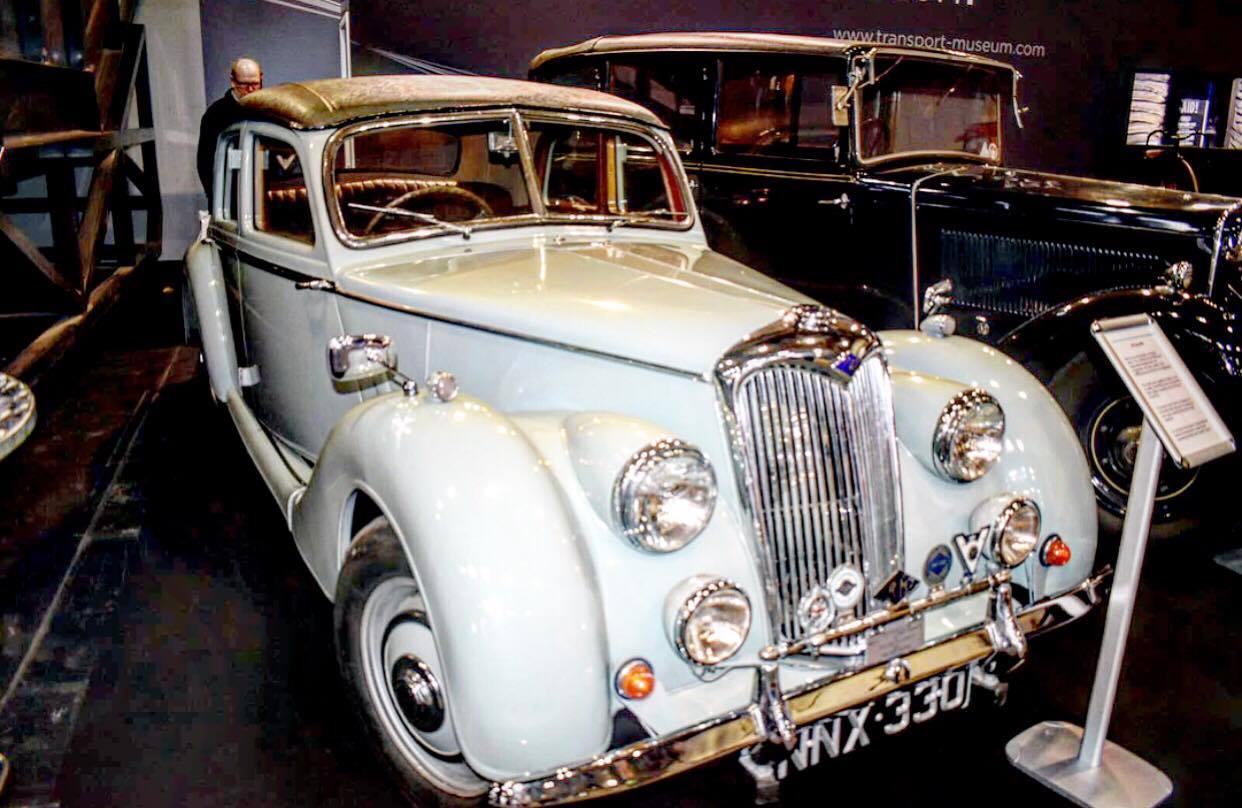 The Riley displayed was especially significant as it was an update of the RMA and was one of the first Riley models in production after the Second World War!
Nearby, was the Meguiar's Club Showcase that featured 16 award winning cars from club organised events during the year, including a 1950 Split Window Bug that won Volksworld's Best in Show and a MK2 Golf GTI that was VW Club's wildcard.
The winner however, was announced on Sunday 12th as Ian Matthew's 1959 Morris Mini, which was crowned the overall champion. Matthew's was presented with the award that was given to him by Wheeler Dealer himself, Mike Brewer.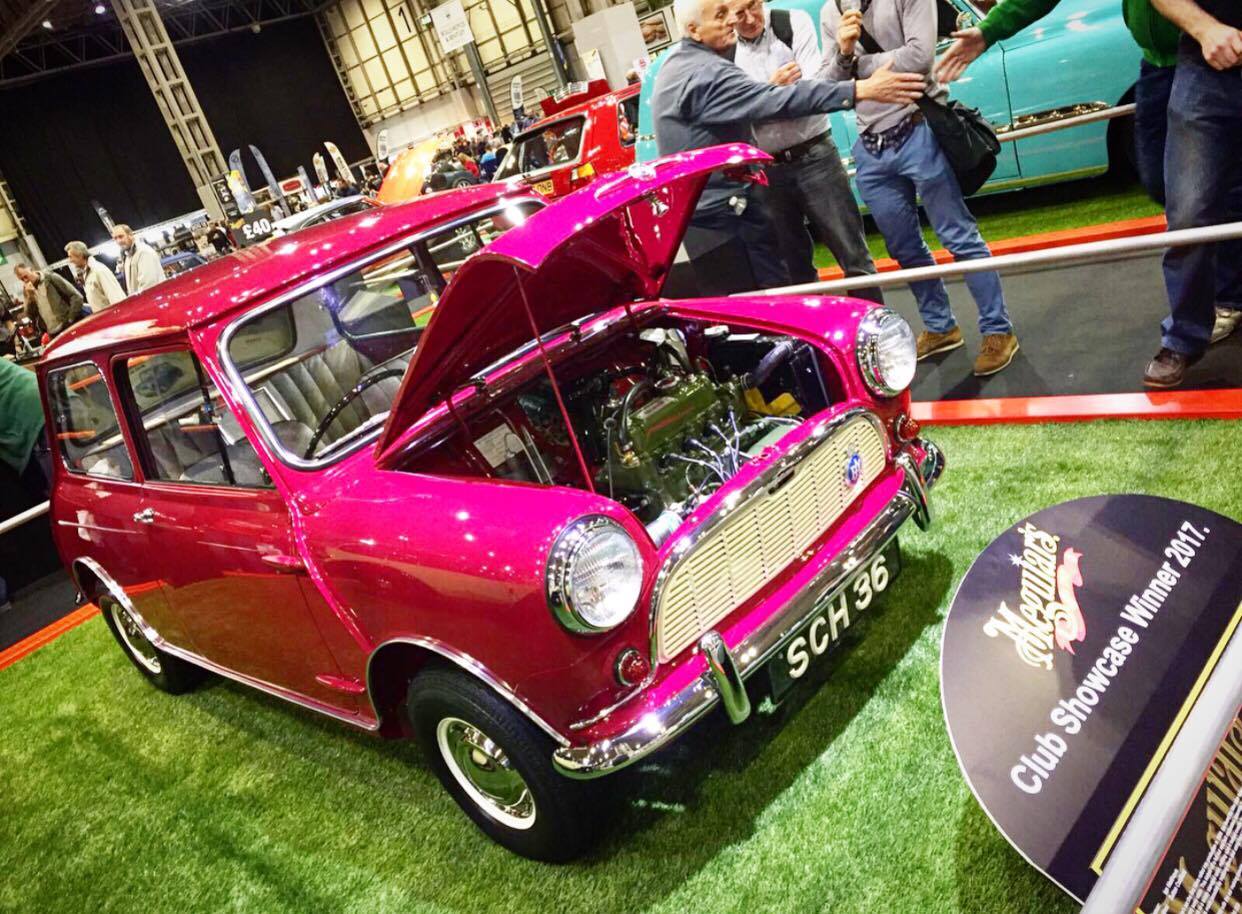 Other awards over the weekend included our Footman James Classic American Car of the Year competition finale. As always, the competition sees a variety of American classic cars go up against each other through 8 heats which take place over the previous months. Each heat winner is then displayed at the Classic Motor Show over on the Classic American stand, where visitors and onlookers get to vote for their favourite classic car.
This year, heat 8 winner, a 1967 Ford Mustang, had the honour of being announced Classic American Car of the Year 2017. Unfortunately, the winner, Laura Meeks, could not be with us on the day, but her husband Ross was happy to collect the award on her behalf.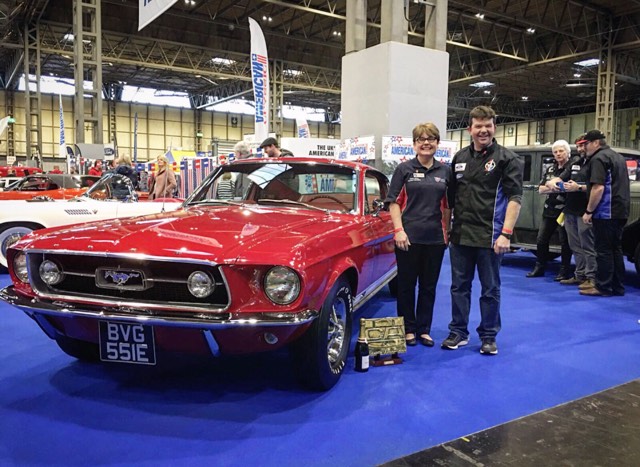 In other areas of the show visitors had the chance to experience a drive in one of their favourite classic cars with a 4-mile spin around the NEC courtesy of HERO Events.
Also, Sporting Bear's Dream Rides were once again present as they celebrated their 25th anniversary.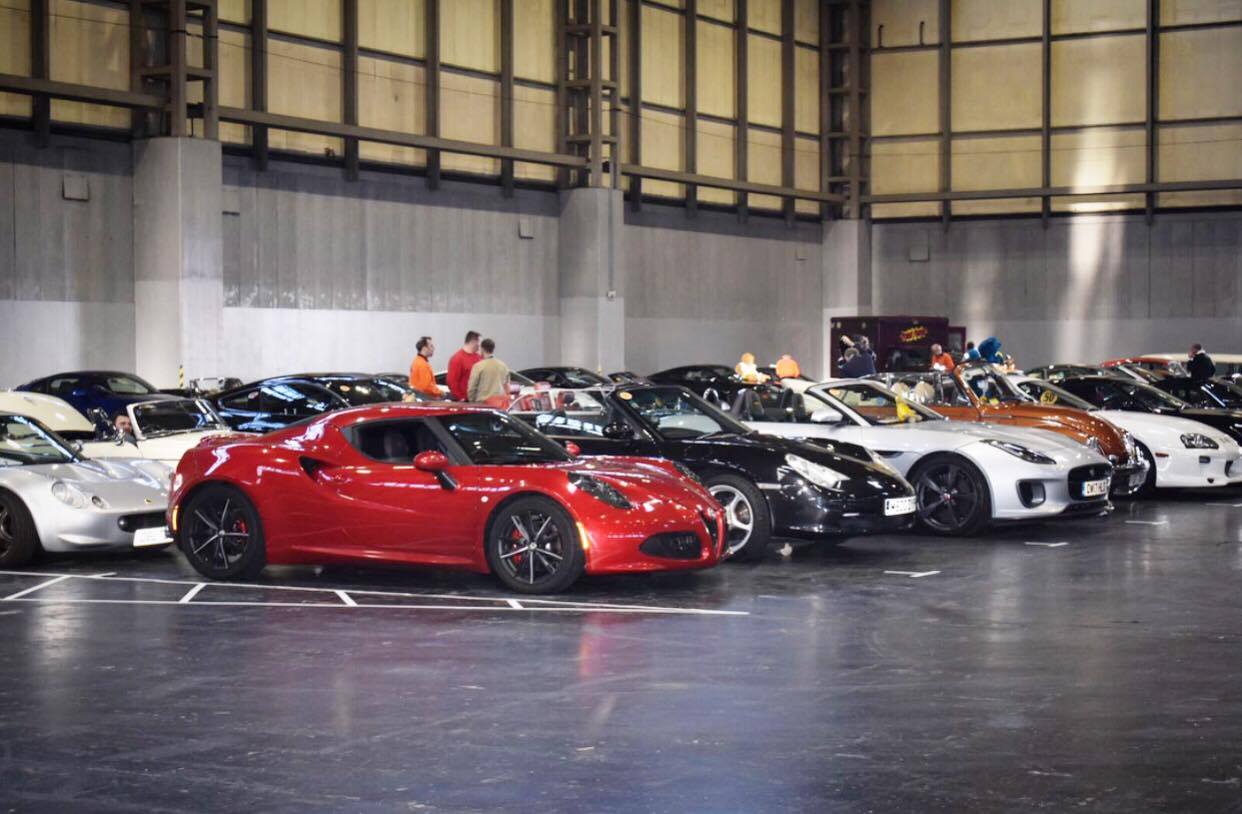 For as little as £10, visitors could experience a passenger ride in one of the 70-100 cars, all in aid to help raise money for charity. Since starting in 1989, the club has raised more than £1.5 million for charity!
For those that wanted to take a break from all the action, they could do so by browsing around the autojumble.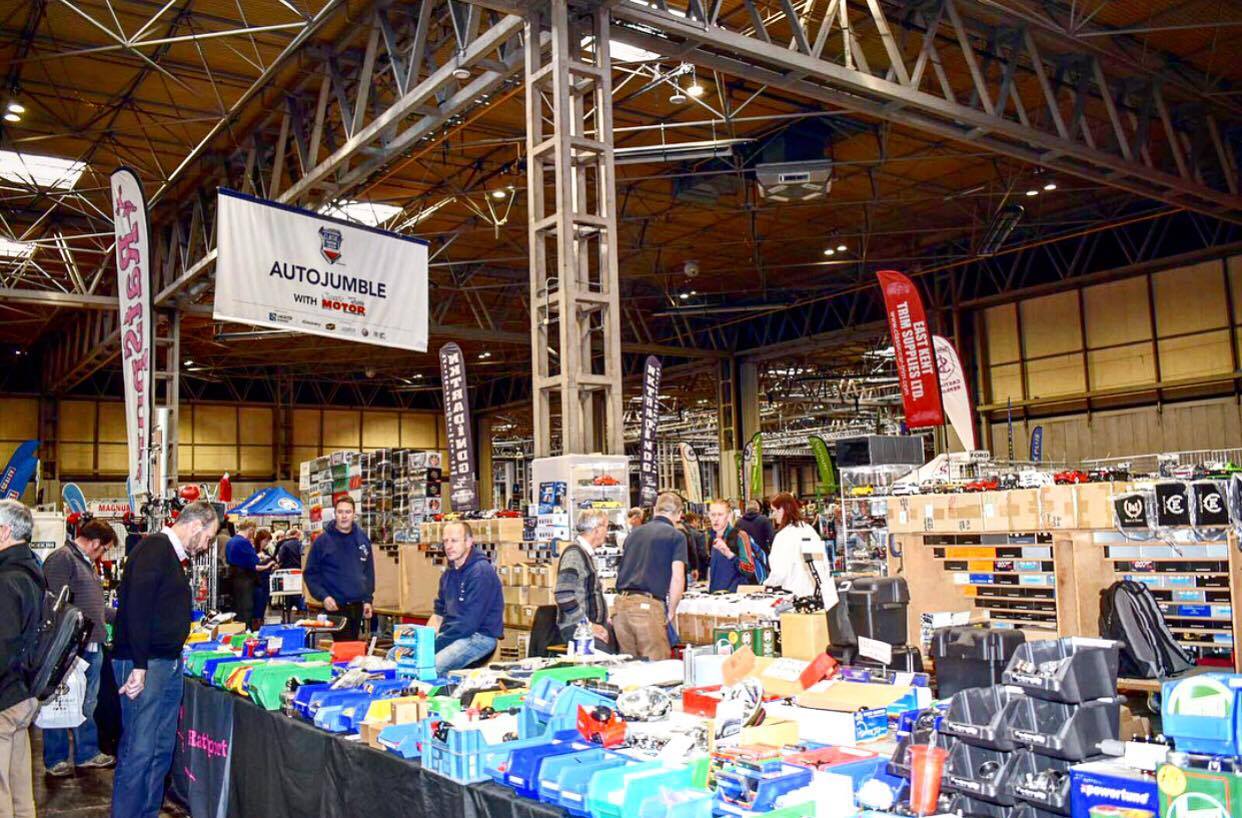 With over 650 trade stands visitors could find their perfect deal, special service, product, tool or accessory, with many more to feast their eyes upon.
Enthusiasts could also take a break at the Live Stage where the seating area allowed you to sit back and watch a variety of shows.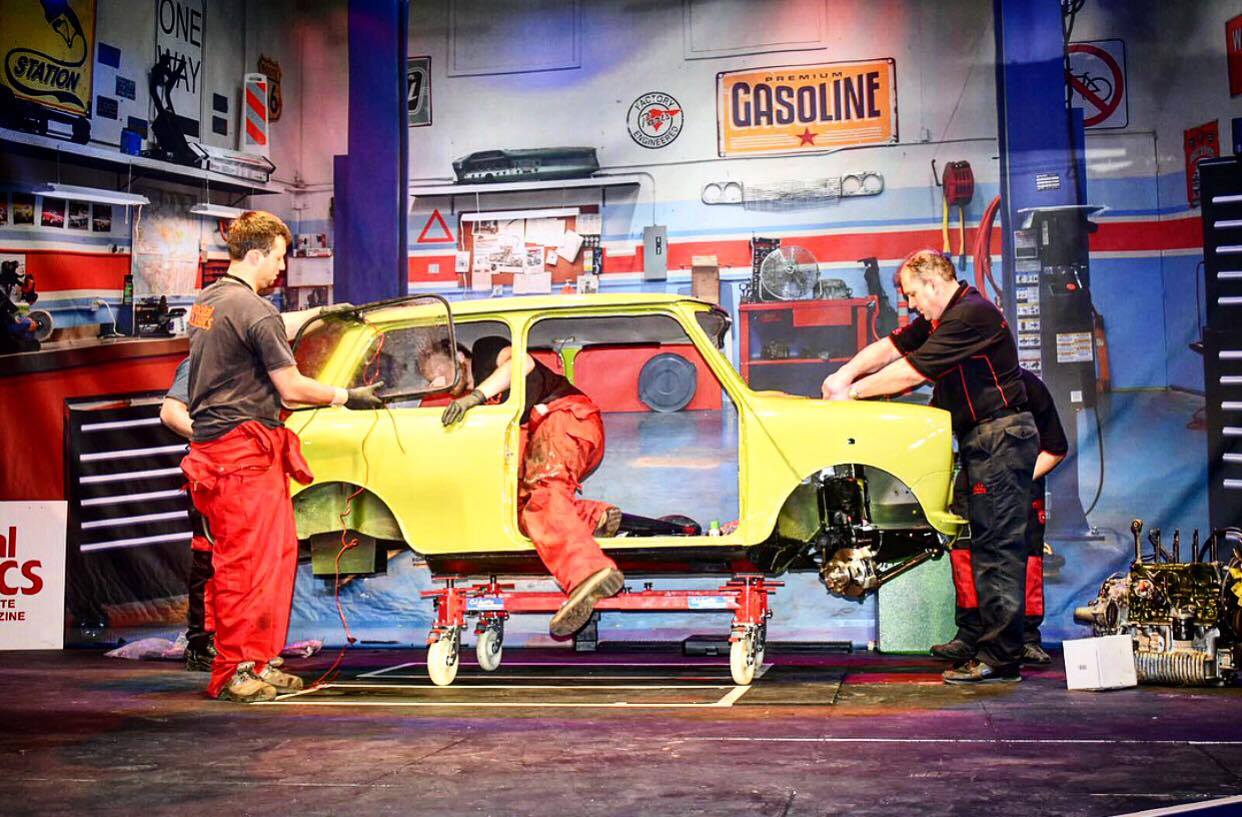 From the restoration of Mr Bean's Mini, that was once owned by Rowan Atkinson's son, to Strictly Come Dancing and ITV star, Rob 'Judge' Rinder who made an appearance to promote The Italian Job Celebrity Rally; the Live Stage had it all.
If you didn't get chance to make it to this year's show, you can always check out our online gallery here.