the fj classic american car of the year hunt continues
Now the Footman James Classic American Car of the Year is truly in full swing, we are happy to announce the  winners of heat three and four of the competition!
The Footman James Classic American Car of the Year 2017 Heat Three


Driving through to the next round of the competition was a remarkable example of a 1955 Ford Thunderbird belonging to Steve Sullivan.

Sold in California as an unfinished project, this T-bird needed a lot of TLC. With a seized engine and half the parts missing, Sullivan had his work cut out for him.

It was in fact Sullivan's wife that first fell in love with the car, but lucky enough restoring cars was what he knew best and the T-bird was back on the road within a year.

Hard work truly paid off as this car was a certain win to go through to the next stage of the competition, which is held at the NEC Classic Motor Show in November. We will be excited to see this T-bird aim for gold on the Classic American stand this year.
The Footman James Classic American Car of the Year 2017 Heat Four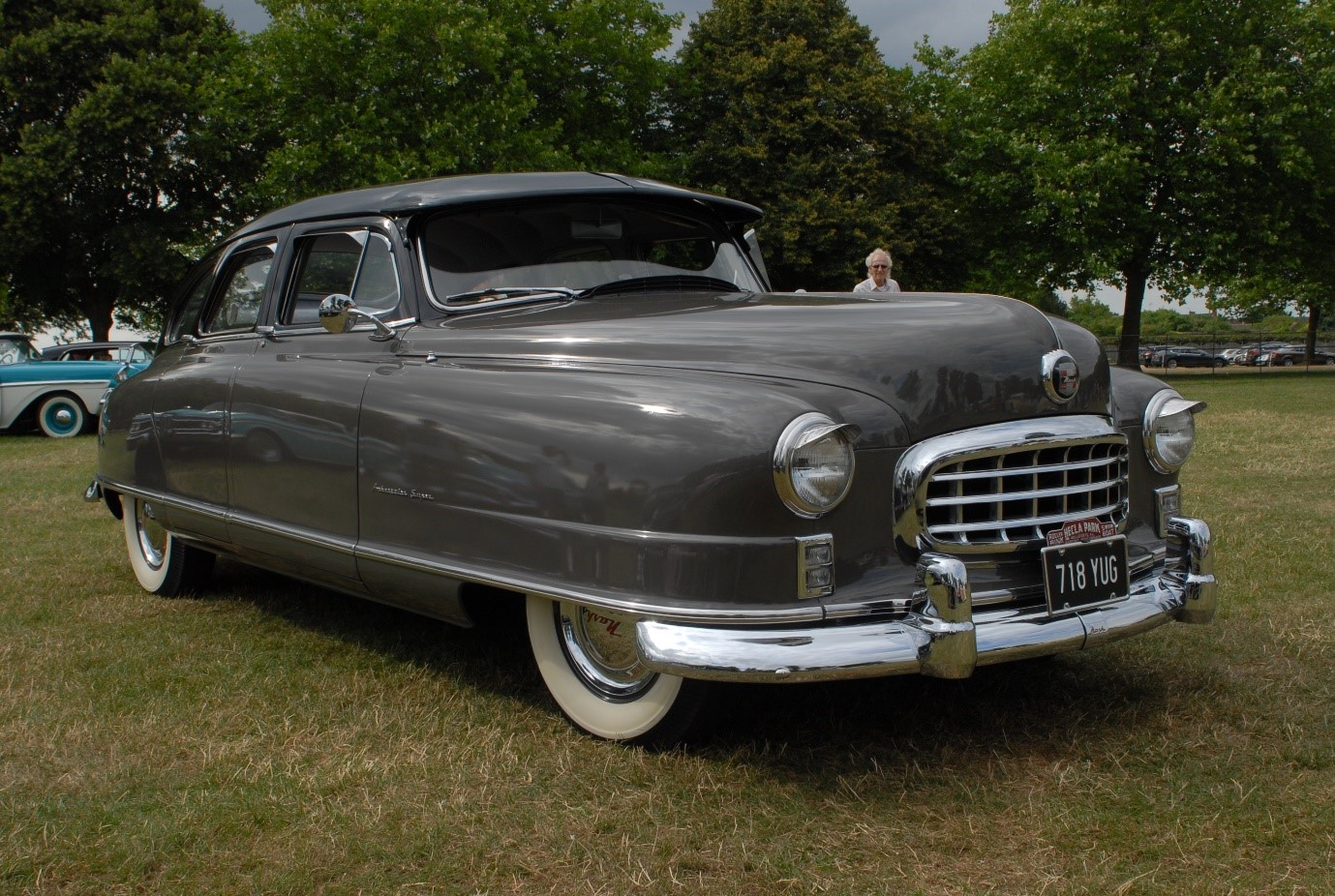 The Classic American Car of the Year can be awarded to any car that fits within the judge's criteria, even if it is, as far as we are aware, a first time model entry. In this instance, an impressive 1950 Nash Ambassador took the limelight by beating off all other competition as it sailed through to the next round.

Owned by Sven Larsen, this Nash Ambassador, also known as a 'bathtub' Nash, is in perfect original condition and was first acquired from Vancouver Island in Canada when it was up for sale in the classified ads of the Nash Car Club of America.

Popular in the Thirties and Forties, the Nash Ambassador proved to be a unique design compared to other major competitors at the time. With a 3.8 litre straight six engine, the HydraMatic auto box had to be sourced from GM as producing their own proved to be too expensive. Other unusual features included its fold flat seats as these were used to form that of a bed.

You can see this distinct model, along with all other heat winners at the NEC Classic Motor Show over the 17th-19th November. To find out more about the other heat winners and to start to pick your favourite, click here!