The Footman James Christmas Gift Guide
It's time to start thinking about what will go under the tree for Christmas so, whether you're buying for a loved one or being pestered to come up with ideas, here's some handy hints for classic motoring nuts.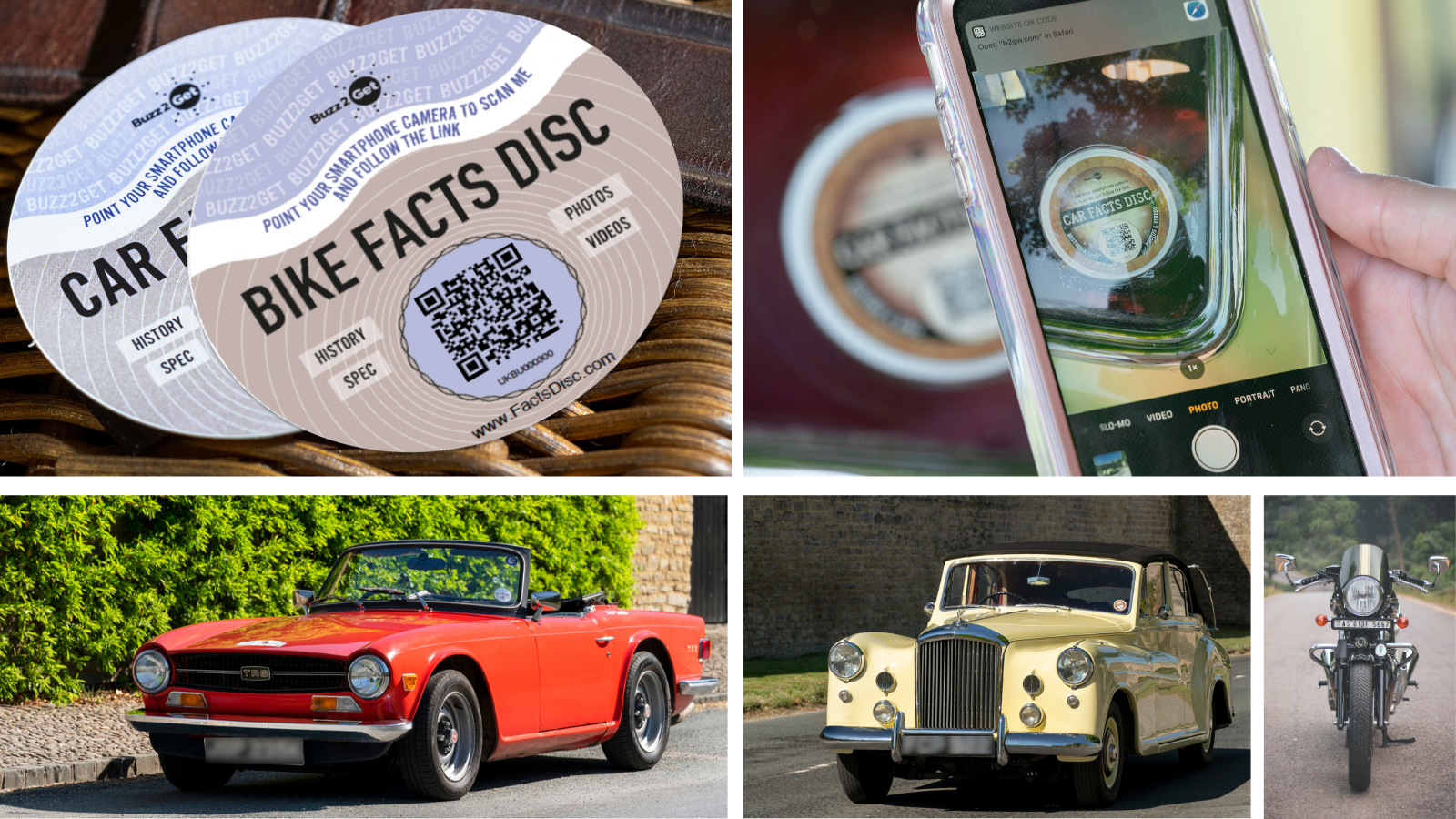 Facts Disc – from £17 
Resembling the look of the UK's old paper tax disc, and displayed on your windscreen or disc holder, Facts Disc provides a simple and fun way to tell your vehicle's story.  Upload details about your motor to a unique website, including modifications or restoration work, adventures on the racetrack or road along with images and videos, and any event visitor or fellow enthusiast can use a smartphone to scan its unique code and view your motor's personalised trivia. 
Goodwood Fellowship – From £43
This year physical motoring events returned to the calendar, and once again Goodwood's were some of the best. Join the Goodwood Fellowship and you'll get the racing line on what's happening when, as well as access to tickets in advance of general release, exclusive shopping offers and the opportunity to attend members-only events.
Slim's detailing -  £various
When it comes to car cleaning, Slim's has it covered with a huge range of products at a range of prices. You could try the Basic Maintenance Kit from Gtechniq, as it'll help keep the exterior and interior of your vehicle looking sleek and sharp, and it all comes in a handy bag.
https://www.slimsdetailing.co.uk/
CTEK MXS 5.0 Battery conditioner - from £70
If you want to keep a vehicle's battery in tip-top shape then a conditioner is a must have. There are loads on the market but CTEK have a solid reputation and the MXS gets consistently good reviews. It's widely available online, so you can shop around for the best deal.
https://www.ctek.com/uk/battery-chargers-12v-24v/mxs-5-0-uk
LEGO® Creator Expert Fiat 500 – from £75
There are lots of Lego kits that allow you to recreate an iconic car, but the oh-so-cute Fiat 500 caught our eye. Capturing the legend from the late '60s, and offering a slice of 'La Dolce Vita', its 960 pieces should keep you busy for more than a few hours. It's widely available online, so you can shop around for the best deal.
https://www.lego.com/en-gb/product/fiat-500-10271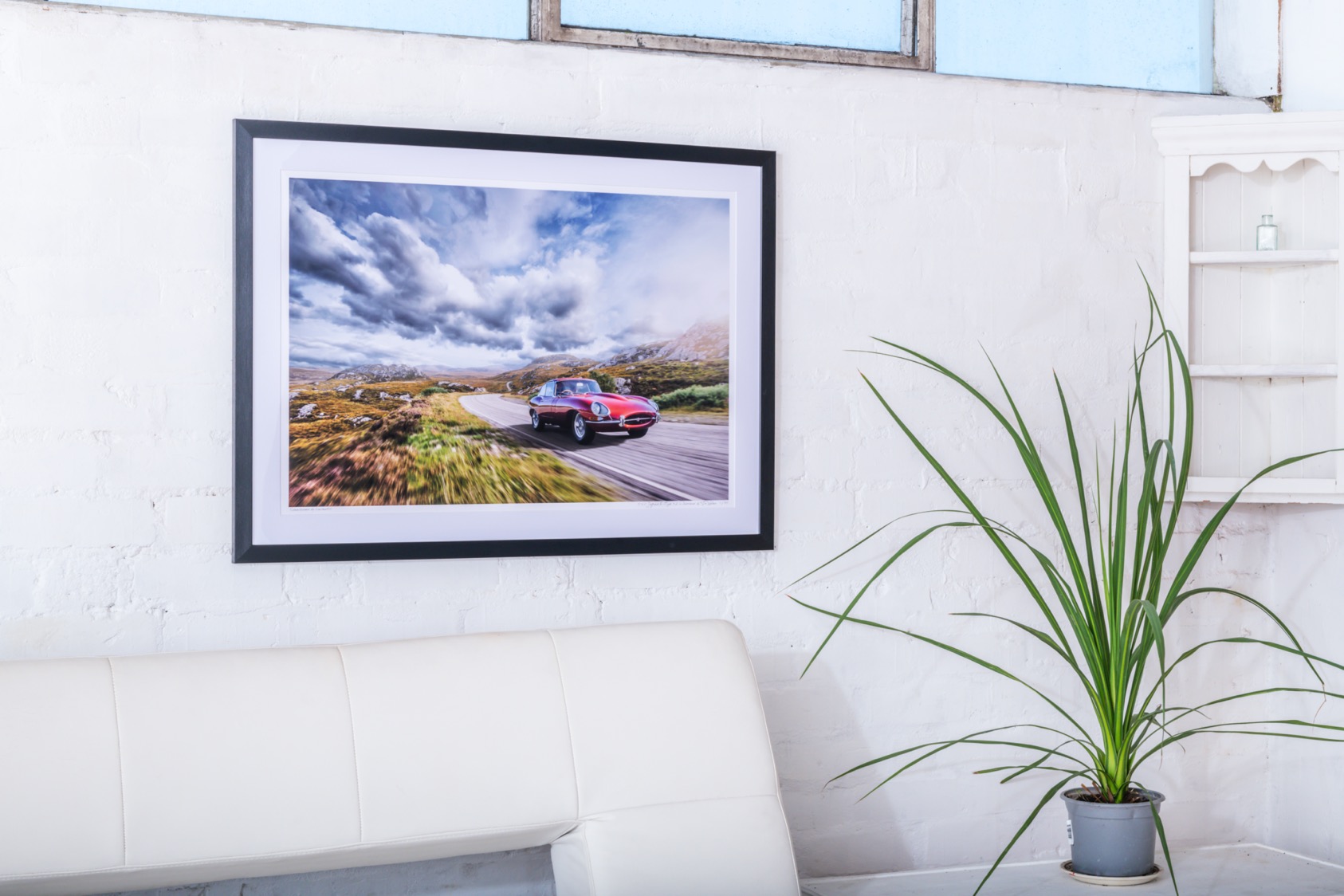 Limited100 art prints – from £119
Providing car enthusiasts with unique and bespoke limited run prints, Limited 100 is a treasure trove of images of some of the most desirable cars in the world. Covering a range of artists and categories, you're bound to find something stunning to hang on your wall.
Malle Small Tool Roll - from £119
It's best to be prepared, and the Malle Small Tool Roll features 6 pockets for tools and a slip pouch to hold small items securely. Made from black oiled canvas, with bridle leather straps, the roll is built to last with heavy-duty stitching. Larger versions are available and you can pay a bit more to include a carefully selected set of tools that should solve most mechanical maladies.  
https://mallelondon.com/product/malle-small-tool-roll/
The Leather Company large weekend holdall - From £140
You can spend a small fortune of customised car luggage, but the large weekend holdall range from The Leather Company has a strong motoring vibe, and each comes with a retro race style decal on its side. Choose from three colours to complement or contrast with the car in question. 
https://www.leathercompany.co.uk/ladies-c3/large-weekend-sport-leather-holdall-green-pp-01-p5207
Porsche Flat Six Model Engine Kit – from £160
You can live out your boxer engine dreams on Boxing Day with this faithful recreation of Porsche's iconic flat-six. Allowing you to build a transparent functional model of the two-litre engine, the kit comes with over 290 parts mirroring the real thing. The components are easy to assemble and screw together without glue. It's widely available online, so you can shop around for the best deal.
https://christophorus.porsche.com/en/2017/383/model-kit-refinement-boxer-911.html
Danish Fuel Bar cabinet - from £350
Perfectly suited to any high-end shed, garage space or hobby cave, the Danish Fuel Bar Cabinet takes used military Jerry Cans and upcycles them into eye-catching drinks cabinets. It's authentic, so dents and corrosion may be evident from its time in service, but it comes well-appointed with a choice of real wood finishes for the internal dividers and there are personalisation options available.
MHD watches - from £445
The connection between cars and watches is well established, but the pieces from Matt Humphries' company are less expensive and a little more restrained than some alternatives. Matt's background is in car design, and he worked on the Morgan Aeromax, Supersport and 3-wheeler, so the designs tend to be tasteful.