08 June, 2017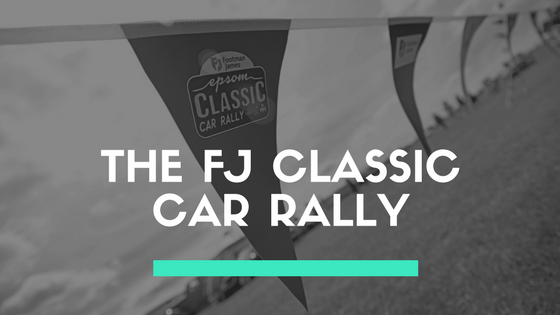 Despite a rainy start to the day, the weather soon cleared up to what was going to be an exciting day out at one of the greatest flat races in the world.

Held at the Epsom Downs Racecourse in Surrey, the first ever classic car rally at the venue, sponsored by Footman James, invited veteran, vintage and classic vehicle enthusiasts across the country to enjoy a unique and special day out. On the 3rd June 2017 around 100 different classic vehicles turned up to the event, where they had a prime spot located in the centre of the race track, close to the famous Tattenham Corner.
As named sponsors of the show, it was great to see and speak to so many of our clients who had visited for the day, especially those who had taken advantage of our Footman James reduced ticket offer prior to the rally.
Our lucky competition winners Sandra & Darren Latter also attended the event fully suited and booted to enjoy their day in the Queen's Stand Enclosure, which is one of the most impressive stands in British racing.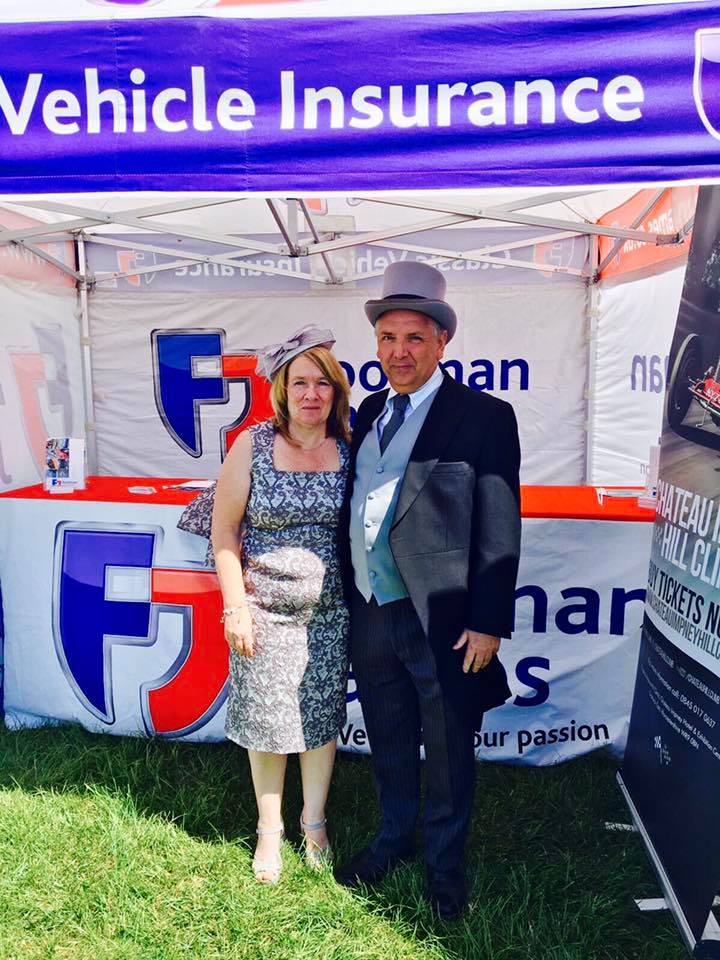 Over on 'The Hill' was the heart of the atmosphere where you would find a range of activities, from a fun fair, to markets, food stalls and bookies for those who wished to get involved in the races throughout the day.
On top of all this there were numerous awards for those who attended the classic car rally. These included:
•    Most Interesting Car - Ford Zodiac 5.0 V8
•    Best Vintage/Veteran - Austin 7 Nippy
•    Best Car - 1959 Cadillac
•    Best Club Stand - TR Register (London Group)
•    Best Trade Stand - Phil and Geoff's Toy Models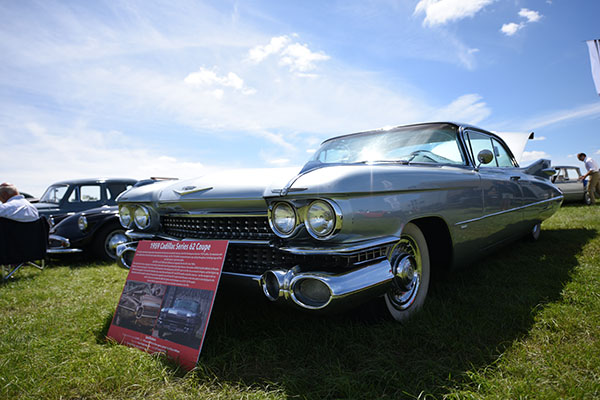 One of our favourite vehicles on the day, was a stunning blue 1965 Maserati that finished 3rd in the Best Car category.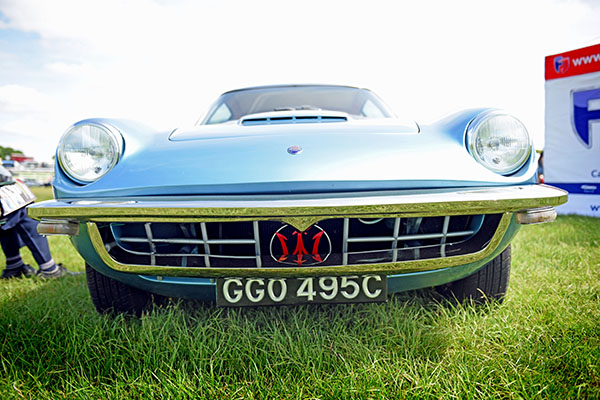 We also attended two other events over the weekend – on Sunday 4th June, we enjoyed the day surrounded by enthusiasts at both The Classic Motor Hub's Coffee & Classics event in Gloucestershire and the Wilton Wakeup event showcasing 'Supercars' at Wilton House.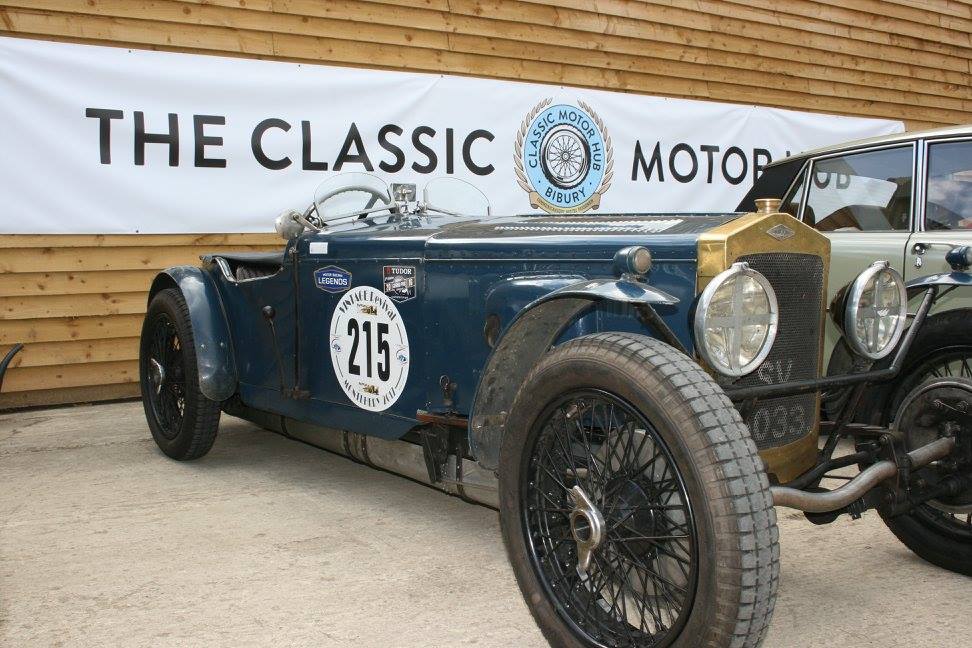 Coffee and Classics is held in the heart of the Cotswolds within the historic RAF Bibury Hangars. The site was filled with classic cars and the scent of bacon butties for the breakfast meet. As well as classic cars including: a Jaguar E-Type, Ferrari F355 Berlinetta and Austin Healey 3000 there were also classic bikes such as a Norton Commando 850.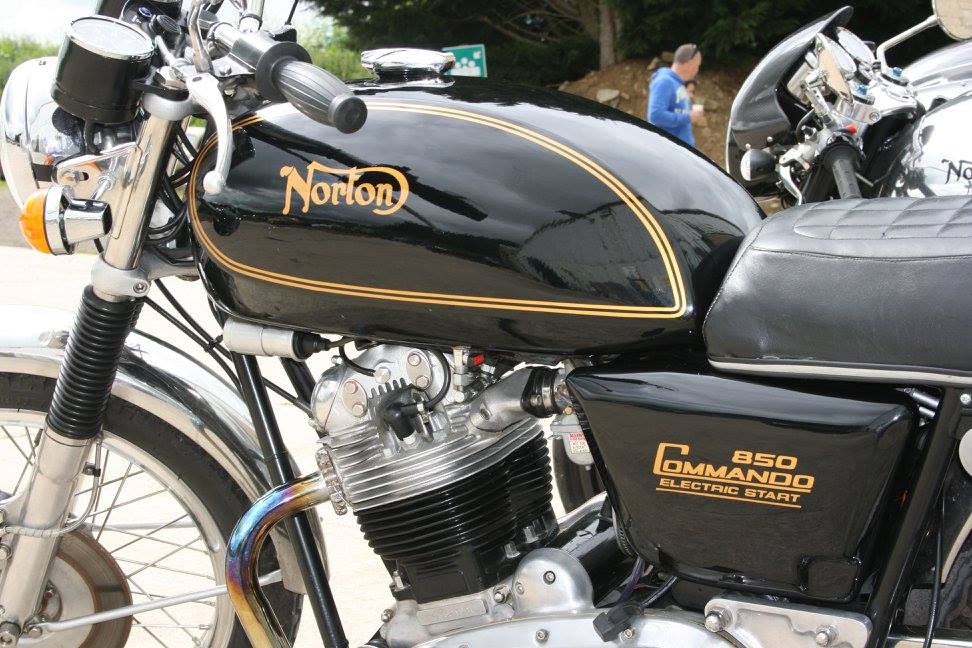 At Wilton crowds gathered to view an array of bright and varied supercars in the Wiltshire countryside. The display was inclusive of two, rare, right-hand drive Aston Martin GT8's as well as Maseratis, McLarens and Porsche 911s. Other interesting highlights were a 1934 Ford Roadster, Koenigsegg Agera and an AC Cobra.