10 October, 2016
With daredevil drivers, stunning cars and legendary races, it's little wonder we look back at motor racing from the early days of the 1900s as a kind of golden age.
According to the history, the very first race had taken place just a few years before in 1894, when a group of French petrol-heads organised a run from Paris to Bordeaux and back, driving from city to city on public roads.
And from the turn of the century, the sport grew and grew, with private clubs springing up throughout Europe.
Early races
One of the earliest patrons of motorsport was the American millionaire James Gordon Bennett Jr, who set up the first French Grand Prix in the early days of the last century.
But these first races were a far cry from those we know today, with some lasting as long as 800 miles and taking place over a period of two days.
It was a time dominated by now legendary names such as Malcolm Campbell and Raymond Mays, alongside equally prestigious manufacturers like Talbot and Sunbeam.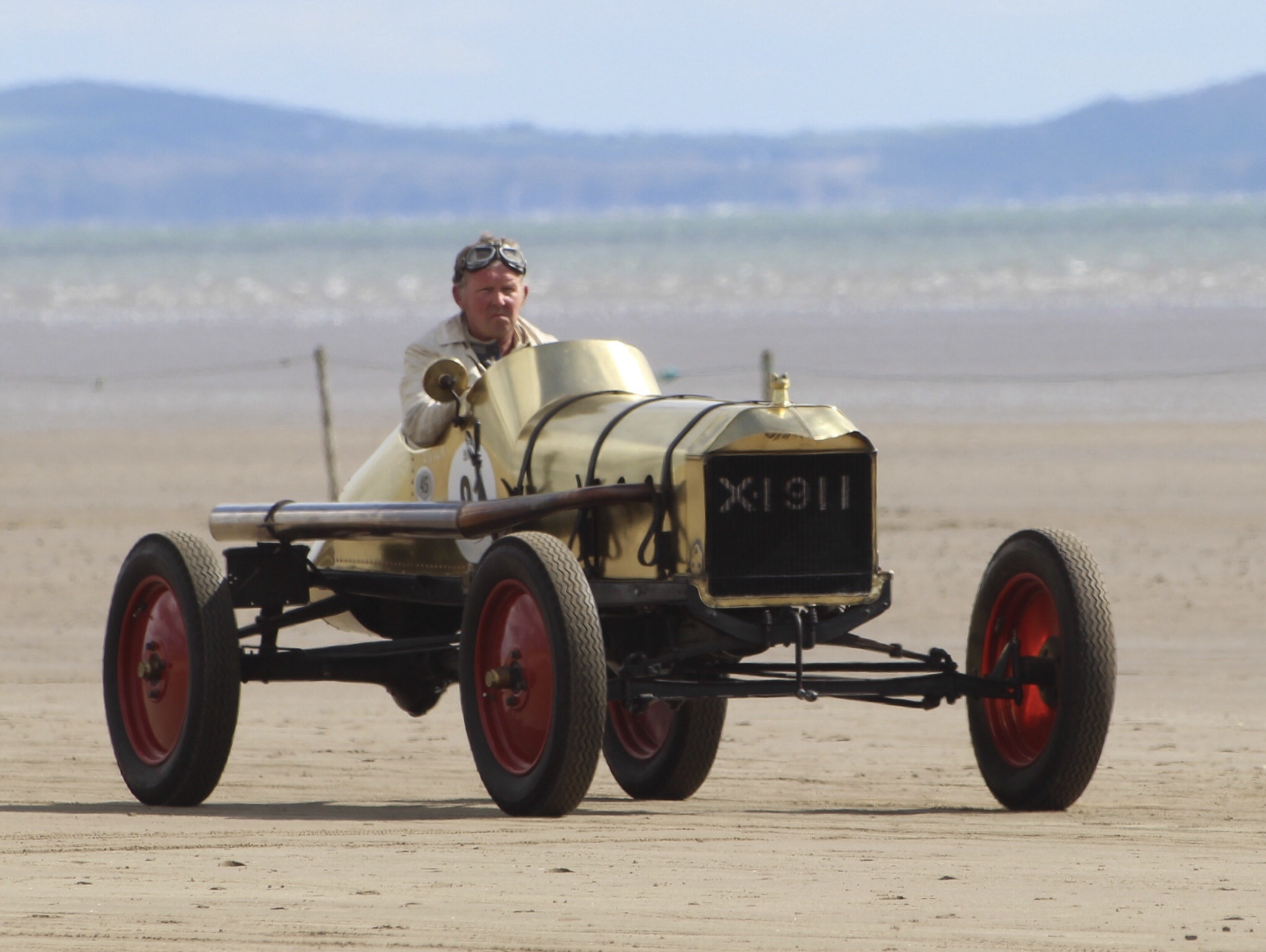 Among the fastest cars was the Napier-Campbell Blue Bird, which was driven at just over 206mph by Campbell in 1928 to set a new land-speed record.
This was also when the big names of today's racing world were cutting their teeth, with early motors by the likes of Ford and Bugatti capturing the public's imagination.
In the early 1900s, Ford built an iconic Model T that went on to win the 1912 All-Ford Race at Brooklands in front of company founder Henry Ford.
With its polished-brass body, the car was given the nickname of Golden Ford, and regularly makes an appearance at motoring events to this day after being restored to an as-new condition on Channel 4's Salvage Squad programme.
Daring drivers
But the early days of motorsport are known as much for daring drivers as the incredible machines.
It took a certain type of person to pilot these rudimentary race cars, and the most famous drivers of the time earned a reputation for their bravery on the track.
English racing driver Louis Zborowski is one of the big names to grace the pages of the history books, whose legacy has survived long past his relatively short career.
An early patron of Aston Martin who raced at early versions of events such as Le Mans and the International Shelsley Walsh, Zborowski was one of the motorsport stars of the day.
But he's perhaps most well known today for designing and building the Chitty Bang Bang cars, which are remembered today for the film starring Dick Van Dyke. He died in a crash at the Italian Grand Prix at Monza aged 29.
And it wasn't just men who made a name for themselves during this golden age of motorsport, as it was also common for women to take part in the action.
Known by her contemporaries as the fastest girl on earth, Dorothy Levitt took part in a number of events, such as the Brighton Speed Trials of 1905, in which she won her class after driving an 80-horsepower Napier at a speed of nearly 80mph.
Today, motorsport may have moved on at an almost incomprehensible pace, but it's still possible to glimpse its roots at events such as the Kop Hill Climb and at Brooklands Museum.