What's the most reliable classic motorbike?
On the hunt for the most reliable motorcycle ever made? You're not alone. Whether you're a biking newbie or a two-wheeled veteran, a deciding factor for most when choosing your next machine is the likelihood it'll leave you standing - and possibly swearing - at the side of the road.
It's a broad question, we admit, but one which has never received a definitive answer – so we're putting the question to our readers. We want to know, in your opinion, what is the most reliable option on the classic motorcycle market?
To get the conversation started, we heard from two owners about their experiences.
Norton Commando
With an engine design tracing back to the late '40s, the Norton Commando is the epitome of old school simplicity. By the time the Commando launched in 1969, Norton already had decades to refine its overhead valve, parallel twin engine. By this time, capacity had grown to 750cc, with the engine banked forward for improved weight distribution. It was enough to propel Commando and rider to 115mph - and earn it five consecutive MCN 'Machine of the Year' awards during a ten-year production run.
Find an example that's been well looked after, and the Commando still makes sense as a usable classic. For optimum dependability you'll want one of the later '850' models, available from '73 onwards, avoiding the more fragile 'Combat' engine introduced a year earlier. We spoke to Charles Freeman, serial Norton owner, who says if you find a cared-for Commando it'll look after you too.
"I bought my first Norton Commando 750 in 1981, an ex-Police bike that I still own," says Charles. "Today it's joined by an early fastback 750 and a pair of electric start 850s. I chose that first Commando due to the performance it offered from factory compared to contemporary alternatives. Triumphs or BSAs would need a hot camshaft and high compression pistons to keep up with a standard Commando and wouldn't be anywhere near as reliable. The isolastic (rubber) engine mounts fitted to the Commando also mean it's far more refined than rivals."
"I've done thousands of miles on Commandos over the last forty years, they still have excellent spares availability combined with a helpful owner's club. It's also worth mentioning that all models can be modified to run a much more reliable electric start set up. I would recommend one to anyone looking for a usable classic motorcycle."
Kawasaki ZX9-R (Ninja)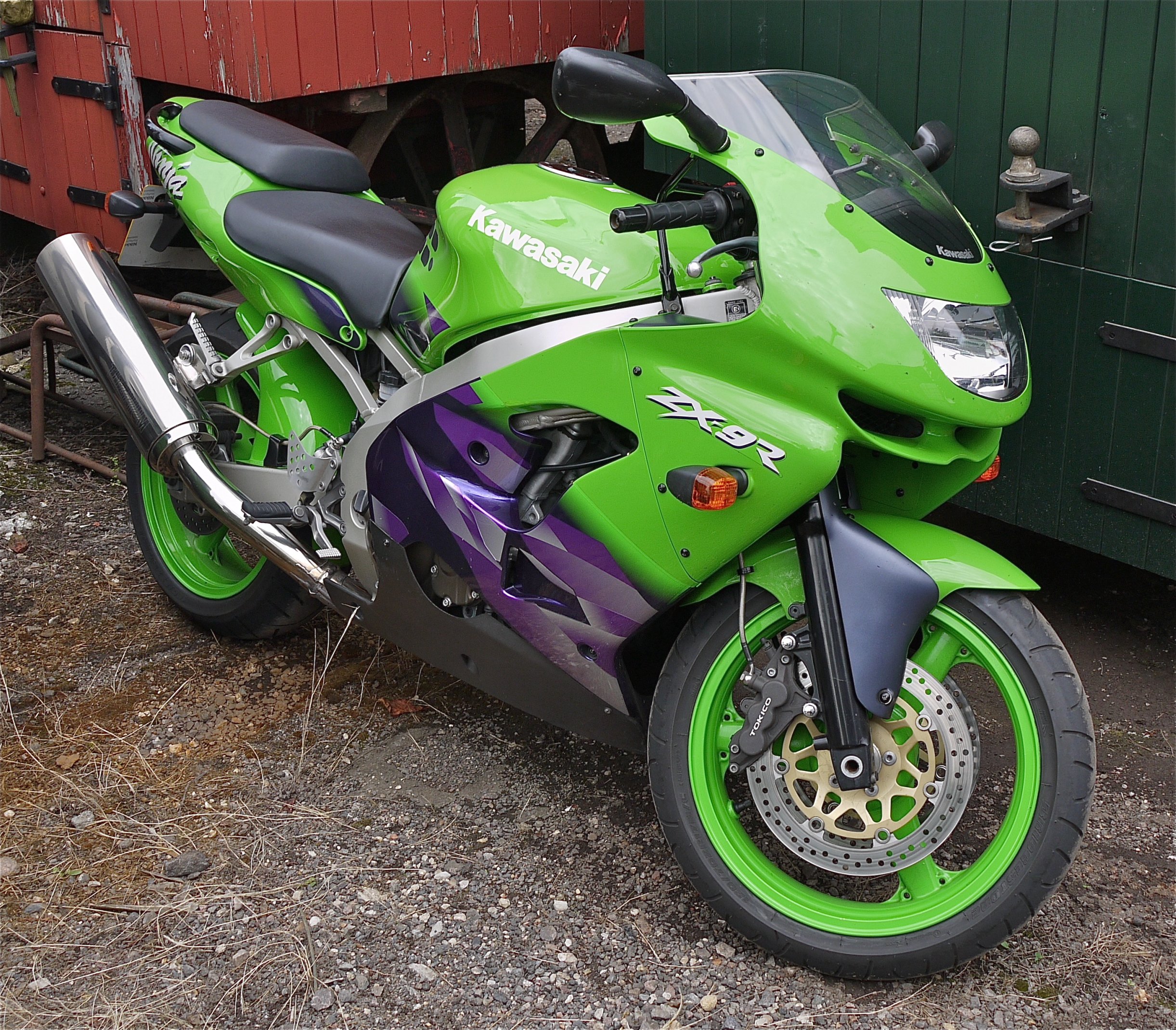 If you're in the market for a budget modern classic that won't let you down, a nineties Ninja is worthy of consideration. Offering the outright performance of a more modern machine, at a fraction of the cost, owners of Kawasaki's renowned sports-tourer have regularly reported doing over 60,000 miles without issue. This is even more impressive when you consider its performance; here's a durable used bike that's good for 170mph, that can also be had for as little as £2000.
Available from 1994 until 2003, there are myriad options for those in the market. All offer outstanding performance, but it's essential you find one that's been looked after. We heard from owner Jim Beecroft, who reckons his '95 Ninja is the perfect daily modern classic.
"My example has been totally reliable throughout my ownership, even during the winter season. It doesn't struggle with cold weather as much as my mate's eighties GSX-R and it's a lot smoother to ride at lower speeds. It doesn't need to be thrashed to use the available performance, and I think that's part of the reason why they're so durable. Some people warn about weak gearboxes, but proper maintenance (regular engine/transmission oil changes) keep them working as intended for a long time."
Don't forget to let us know which one is your winner in the comments below!
If you'd like to find out more about our classic bike insurance, you can do so here.