The Primrose Path of AVV 1
Long-term Footman James client and Chrome Collective member Alan Hames, has owned his stunning SIII. V12 E Type Roadster since new, and has single handedly maintained it himself over 48 years, but in 1971 Alan was nearly unable to buy his Jaguar E Type at all.  
"In October 1971 it was all very well placing an order at my local distributors for a new Pale Primrose V12 E Type, with all the available Jaguar optional extras, but it wasn't possible at the time to obtain a delivery date, as nearly all the production cars were allocated to the export USA market. My local Jaguar Distributor could only at that point add me to a "wish list", since their annual allocation was only two V12 E Types per year, but they did take my deposit!"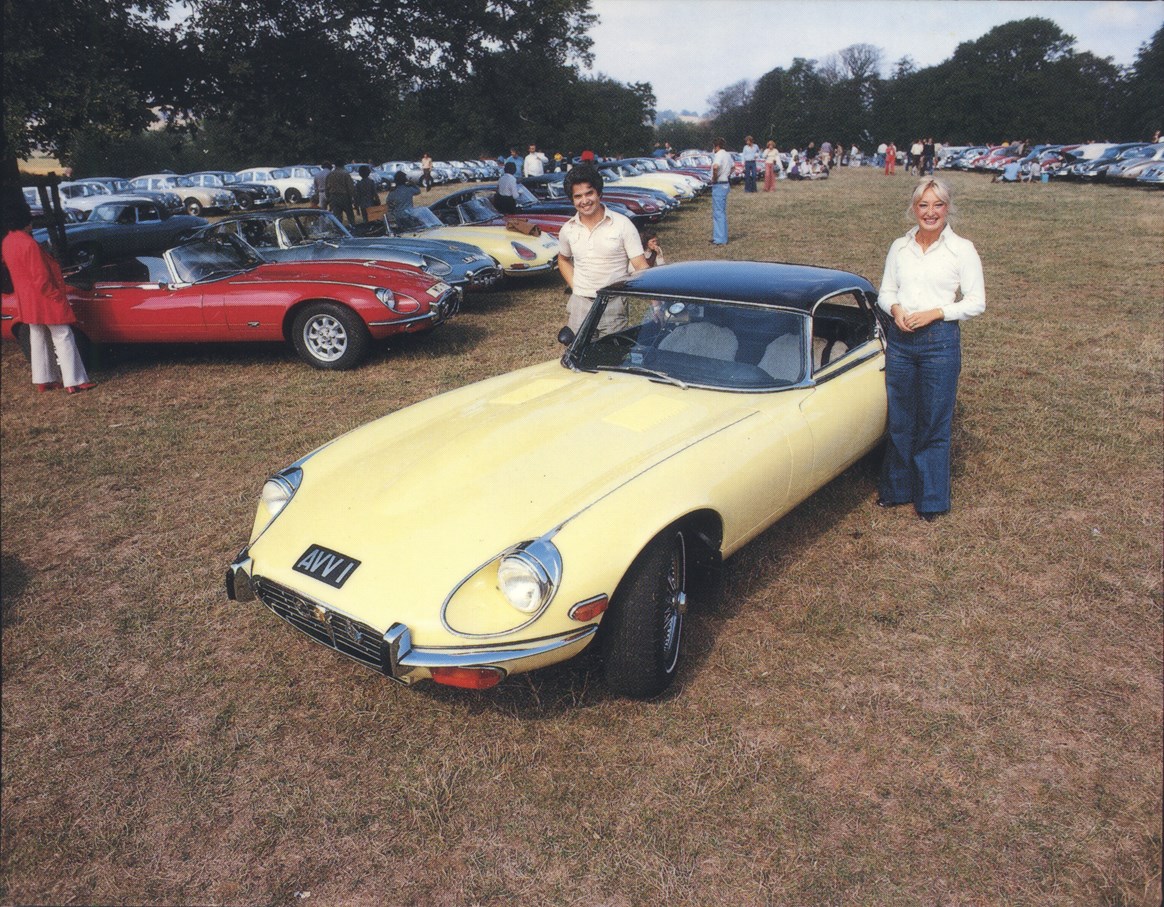 Undeterred after waiting a year, Alan tracked down Peter Craig, the Jaguar Cars Plant Director, at his Burbage local Conservative Club and after a brief chat had his order 'personally arranged' to be delivered within the month.  However, as was so often the case at that time, when the car arrived in October 1972, it was far from perfect, with Alan finding and recording 23 faults upon delivery. These ranged from major oil leaks, unfinished brake ducting and seat belts, through to substandard and damaged paint work. Alan set about rectifying the issues with his dream car and daily drive, either with the help of Jaguar, or more often than not, without. When called in, the Jaguar Cars technical representative agreed there were oil leaks from engine, gearbox and differential, however he offered no help with repairs. He just shrugged his shoulders and said, "They all leak!" as clearly in his view, in 1972, all Jaguars had these leaks as standard on delivery. 
In 1976, after four years of use as daily transport, disaster struck.  
"A 2 metre high brick wall collapsed onto my car. Only twelve weeks after marrying my wife Angela and moving into our new home, I had not yet built a garage. There was nothing more to do than find a new temporary vehicle and arrange that AVV 1 be trailered to my local specialist repair shop. The damage was extensive, but my insurance company authorized a full repair and in doing so it would receive a total respray. Luckily, the original bonnet was not too badly damaged to repair, and was instead beautifully reshaped with no filler, to a condition that was better than new."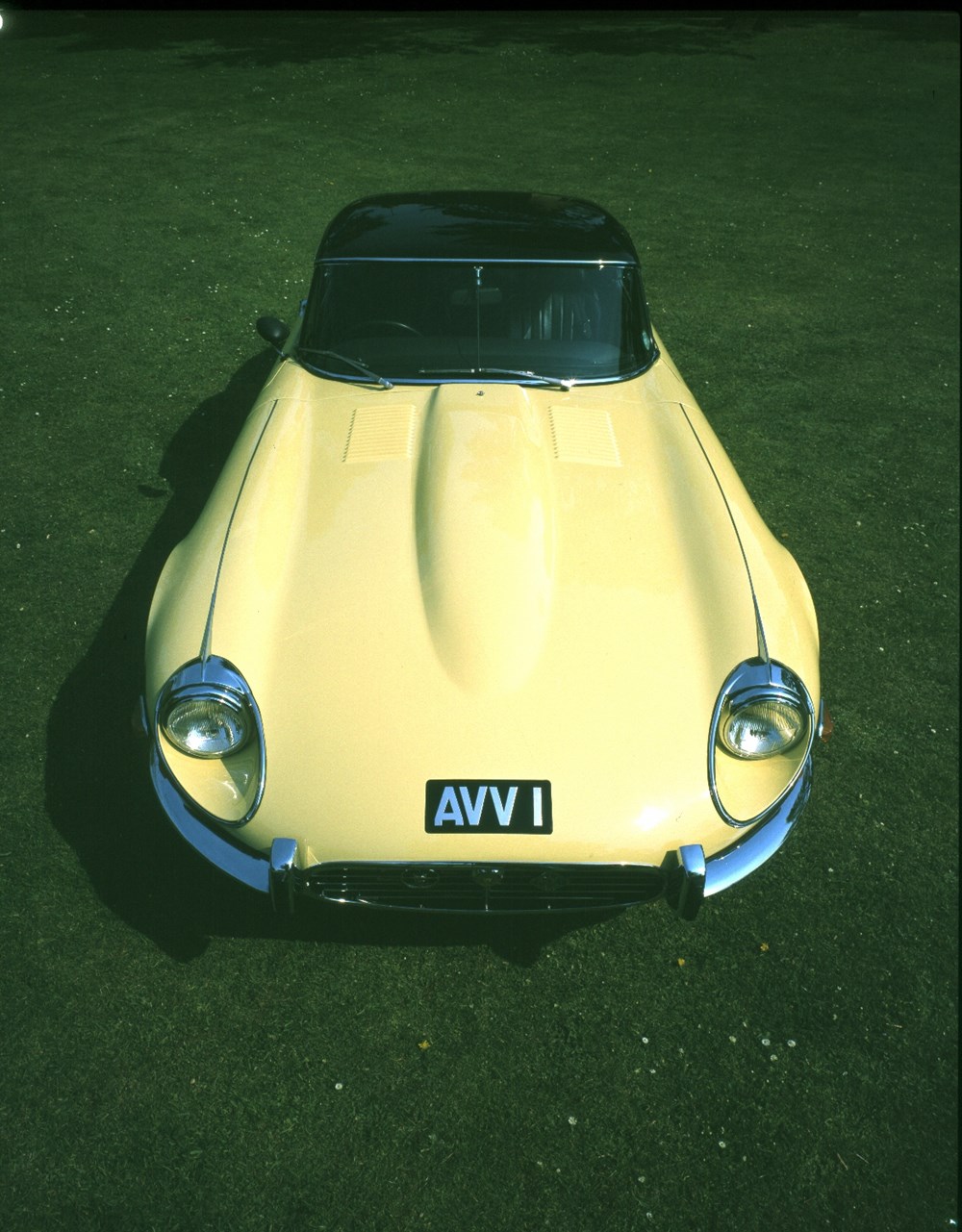 Since the total respray and cosmetic perfection of the car, Alan has continued to use it, regularly maintaining the E Type himself and wherever possible, improving it as he has done so. 
"After 1976, with a second car in daily use, I was able to look at dealing with the minor areas of wear and tear on the car, both body and mechanical from four years of use on my Civil Engineering sites. The objective became the maintenance of originality, but at the same time, where possible, improving the quality of finish and performance that wasn't available from the factory when AVV 1 was on the Jaguar production line. 
"The standard of AVV 1  was remarked upon at the August 1982 Jaguar Cars Open Day Concours, when with the award of First Prize by CEO Sir John Egan, he said to me, "you have a beautiful car, but when built by Jaguar we did not make them that well".  So true!!"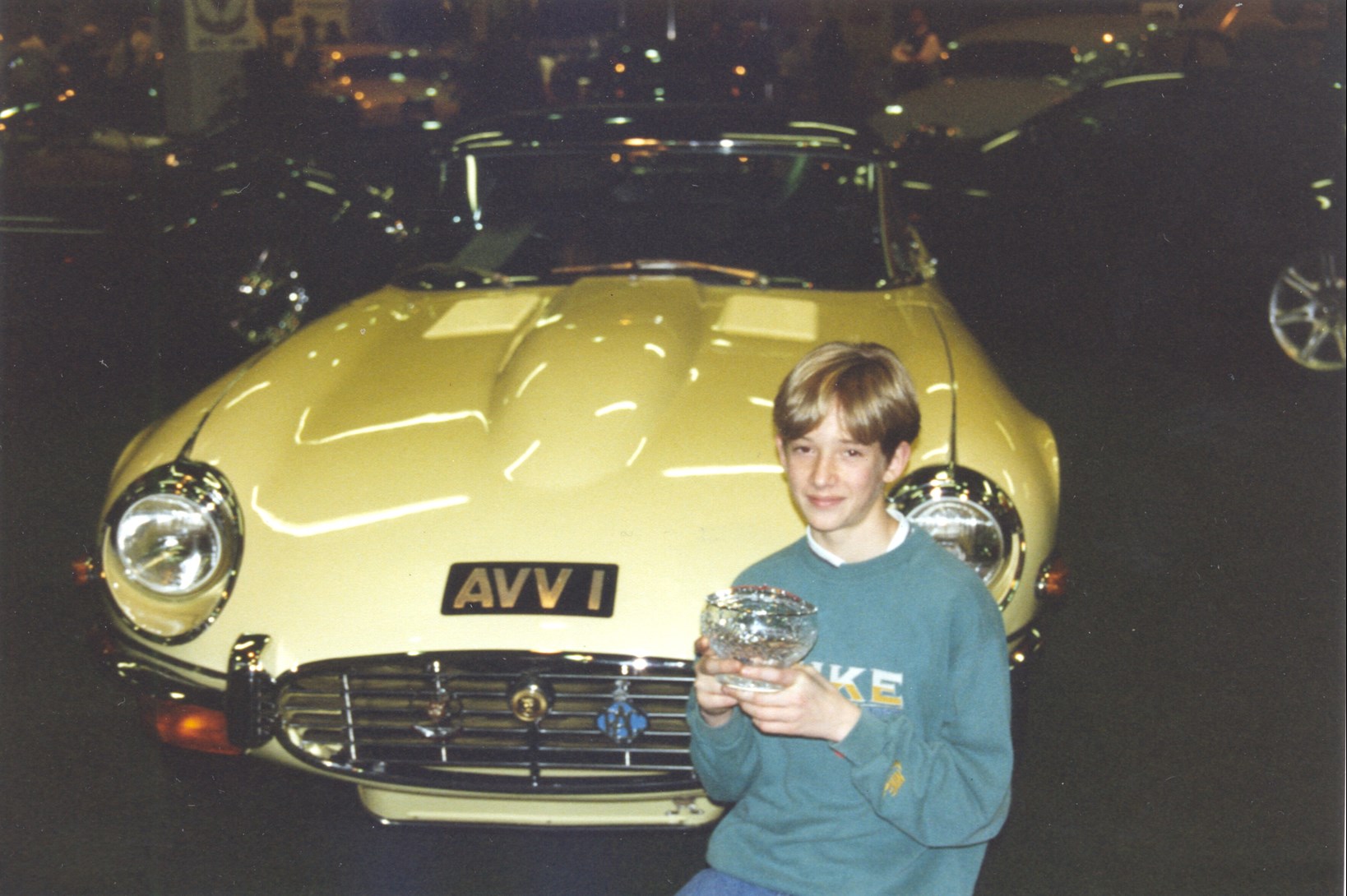 It comes as no surprise, that over the years Alan has picked up over 50 Concours First Places for his car at events up and down the country, including  JDC "Champion of Champions", as well as a win in 1981 at the E Type 20th Anniversary event in Geneva Switzerland.  However, since the year 2000, he has attended local and national events, but chose not to compete in Jaguar Drivers' Club Concours, as he was regularly asked, "are you entering" and has stood aside. One of the last major events that Alan attended in the car was an invitation to display his car on the Footman James stand at the Hampton Court Palace International Concours, in 2018.  
"I have to say that the entering (and winning Concours events) with the regular help and support of my enthusiastic son Ashley, and wife Angela has not been my only pleasure. It has additionally been derived from the time spent with so many like-minded car enthusiasts from all over the world and the ensuing discussions of how to fix 'this problem or that' and hearing of the trials and tribulations, (and the joy), that we all have from our cars over our years of ownership." 
With thanks to Alan Hames for his time and images.