The Search for Britain's Best Classic Café
Footman James are proud to sponsor Practical Classics' search for 'Britain's Best Classic Café.
One of the best things about taking your classic vehicle out on the road is the anticipated pit stop at a roadside café for a quick bite. Footman James and Practical Classics would like to know what your favourite spot is!
Nominations for the best café are now open to all motoring enthusiasts. As part of the sponsorship Footman James are also pleased to offer the chance to win a V8 crank shaft table, worth over £200.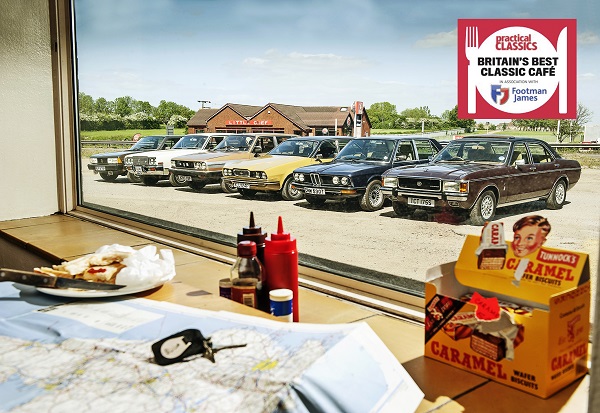 Nominations for your favourite cafe can be made by visiting the Practical Classics website. Once nominations have been counted, Practical Classics will embark on an adventure to visit the top ten café's on an 8 day tour, Saturday 6th May – Saturday 13th May (tour dates subject to change), to rank their favourites.
There will be a chance for the general public to join the tour around the country, with events and breakfast meets. The route will be revealed shortly after nominations have been counted.
The tour and top ten cafés will be featured in the July issue of Practical Classics, on sale 14th June.
David Bond, Footman James' Managing Director said: "We're excited to be partnering up with Practical Classics on this journey to find Britain's Best Café. We're even more excited for the tour to begin around the country to visit the top 10 cafes and meet lots of enthusiasts along the way".
Though we may be on the search for Britain's Best Classic Cafe, you don't have to search any further for information on our classic car insurance policies.