Top 10 Routes to Drive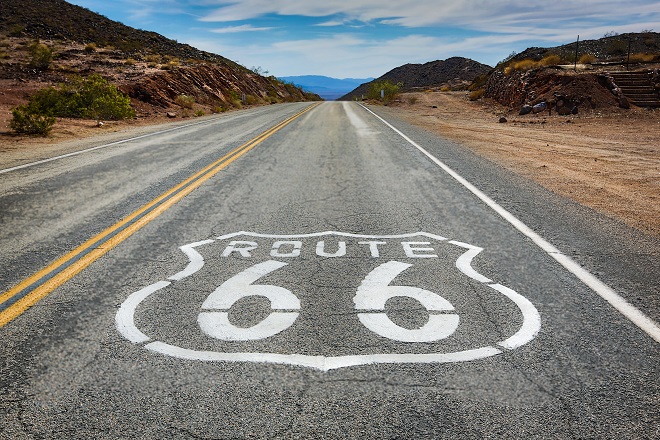 From Route 66 to the UK's Roman Road; here are 10 iconic routes for classic car drivers to take on.
1. Route 66
Probably the world's most iconic drive, this path of Americana is certainly a place to get your kicks. The route spans more than 2,000 miles between Chicago and Illinois and features at the top of many bucket lists.
2. Loch Lomond to Loch Ness
Starting at the largest lake in Britain, this route takes you past the UK's highest mountain – Ben Nevis – and onward to probably the world's most legendary loch to perhaps catch a glimpse of Nessie – the mythical monster said to inhabit the lake.
3. Big Sur
The Californian coastline is famous the world over, and the 123-mile drive between Morro Bay and Monterey is a jaw-dropping route that will take you 1,000 feet above sea level, giving you one of the most breath-taking views.
4. The Roman Road
The Fosse Way is almost 2,000 years old and is a long, straight 50-mile route from Cirencester to Gaydon. The ancient road takes you from Cirencester's Roman Amphitheatre, through the pretty Cotswolds, limestone ridges and just a couple of miles into Gaydon and you'll hit the British Motor Museum.
5. The High Alpine Road
Thrill seekers love Grossglockner Hochalpenstrasse in Austria, taking on the country's highest peak as you cover 48 kilometres and tackle 36 hairpin bends
between Heiligenblut and.
6. Great Ocean Road
This famous route runs through Victoria, Australia, starting in Torquay, close to Melbourne and stretching more than 250-kilometres to Warrnambool.
7. Wild Snowdonia
Dramatic descents, curvaceous cliffs and beautiful Welsh villages will leave you in awe if you decide to drive the 70-mile Wild Snowdonia between Portmeirion and Caernarvon Castle, heading past Wales' highest peak – Mount Snowdon.
8. Garden Route
Between Cape Town and Port Elizabeth in South Africa, this route stretches 120 miles, meandering through mountain ranges, sprawling wilderness and stunning coastline.
9. Guoliang Tunnel Road
Carved into China's Taihang Mountain, this tunnel in Henan Province links the once isolated village of Guoliang with the rest of the Huixian. Once a perilous path, the villagers worked for more than five years to create a safer route, and it is a key tourist attraction and one of the world's steepest roads.
10. Snaefell Mountain Road
The Isle of Man Tourist Trophy has been run for 110 years, and is possibly the most famous motorcycle racing circuit in the world. The TT is known for its dangerous twists and turns, covering 37.4 miles. Travel the high-octane Snaefell Mountain course at a more leisurely pace and take in the stunning views.
If you're planning on taking your classic car on an epic road trip, make sure you're adequately insured. At Footman James classic vehicle insurance is what we do best, see what we can offer you here.
-
If you found this content useful, you may be interested in: