26 July, 2017
 We all wish we could travel through time. Well during the upcoming half-term, you can! Just head to the Beaulieu, National Motor Museum.

Beaulieu and the National Motor Museum will give visitors the chance to explore everything from 13th century ruins through to car designs of the future.

So, if you fancy giving half-term the Marty McFly treatment, here's what you can see…

The past
Cars weren't really around back in the 13th century (who knew?!), but the Beaulieu Abbey was. You can take a look back by visiting the Abbey's ruins, and even get the family dressed up like the monks that once called the abbey home.

Once you're done, give your day a medieval spin by visiting the Beaulieu's falconer and their beautiful birds of prey. Just keep an eye for the Beaulieu Bowmen who'll be showing off their archery skills. And yes, before you ask, there is even quill writing.  

And for anyone looking for a dose of Victorian England, the restored Victorian kitchen will serve up authentic meals for anyone feeling historically peckish.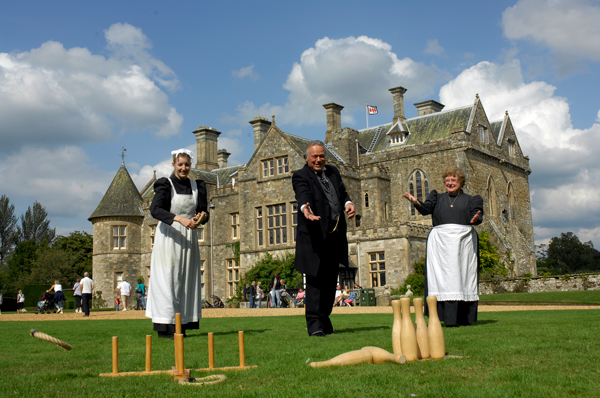 The present
It wouldn't be Beaulieu without some incredible cars. Alongside your trip through time, every ticket to Beaulieu lets you see the National Motor Museum, the 'World of Top Gear', 'On Screen Cars' and more.

Classic cars, vintage bikes and modern marvels are all on show, with the museum boasting a car from every decade.

The future
No trip through time is complete without a journey into the future, and the Beaulieu delivers. Jump on the special Wheels pod ride and grab a sheet to design your own car of the future. At the end of the ride, you might just spot your car.

And, what better way to end a trip through time than with a Time Traveller's crazy cocktail at the Brabazon Restaurant.  

You can find out more about what the Beaulieu has in store on their website. So, this half-term, get in your DeLorean, turn up the Huey Lewis and the News and travel through time.