Tips For Buying a Classic Car
When you are looking to buy a classic car it can be hard to know where to start. Classic car shows, auctions and private buyers are all viable options, and the internet has opened up even more possibilities when it comes to buying classic cars. When you are new to the classic car scene it can be tricky to know where to get the best deals, and how to get the classic car of your dreams.
Before you start looking, it is worth deciding what your limits are in terms of time and money. Restoring classic cars is often a time consuming and expensive project, and deciding how much you are willing to spend can determine where to look for your classic car. For example fully updated and pristine restorations from dealers will cost significantly more than an older, less maintained vehicle from a private seller. However, if you have the skills and time to put into restoring the latter, then it can be considered a worthwhile investment.

Doing your research
When buying a classic car, time is on your side. It has never been easier to research classic cars. Looking online and in classic car magazines can be a great way of finding out how much money you should expect to be paying. It will also introduce you to the world of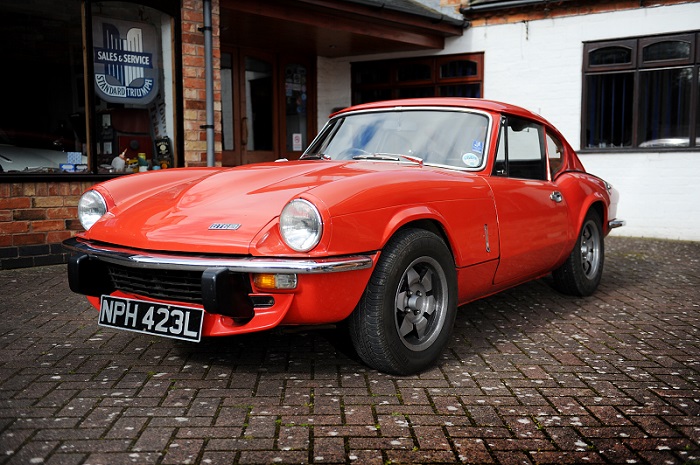 classic cars and help you choose the car you want. Another tip is to get talking with a current classic car owner or collector. There are lots of forums and groups for people who own classic cars, and speaking to an owner can give you invaluable knowledge that can help you make your final decision.
After you have decided that you want a classic car, how much you are looking to spend and what sort of condition you want to buy it in, then it is time to start your search.

Internet auctions
The internet hosts a large number of online auctions and shops where you can buy cars of all shapes and sizes. Buying on the internet means that it is easy to browse models from the world over, and do so without any pressure to buy. The negatives are that, as is the normal risk with the internet, you may not get a full idea of the quality of the car until you buy it. If you are looking to buy over the internet it is important to secure a decent refund policy or arrange to see the car first.

Buying from a dealer
Buying directly from dealers or classic car rallies is a good place to go to get a good quality car. You have to put less leg work in, in terms of initial maintenance, but buying from a dealer can often be a much more costly way of buying a classic car. There are a number of things that can affect the cost of the car that you should also consider. Some customer modifications, such as spoilers and convertible roofs, can raise or lower the prices of cars greatly depending on the model. Similarly, the colour and mileage of a car can also play a role in determining the cost of a car. Being flexible in these departments and understanding that trends have a role in prices can help you find a good deal.
Buying from a private owner
Buying from a private owner is one of the best ways to find a classic car, as it means that you can potentially get a great deal - and also get to see the car first. Owners of classic cars usually have positive memories and stories attached to their vehicles, and generally have a good amount of care taken with them. When viewing a potential purchase, make sure that you check the car carefully for signs of rust or decay. If you are unsure, or are not mechanically minded, then you could always consider running the car through an MOT to be sure.
Check out the Footman James Beginners Workshop for first time classic car buyer for more tips.

Auctions
Auctions are another method you can use to find a classic car. There are some great gems turned up through auctions and if you are lucky, you can get a great price on a car you want. Getting a great deal on a classic car through auction requires a lot of luck and knowledge of classic cars. Not knowing enough about a car that you bid on could mean that you spend far too much money on a model that isn't worth much.
In short, classic cars are a fantastic purchase for anyone looking to invest in them. Prior research is absolutely the key to finding a great deal. Work out how much time and money you want to give away and how flexible you are with the model and make of the car you want to get. Don't settle for a classic car that you don't want. At the end of the day, whether you want to work on the car as a hobby or take to the roads, your classic car should be something that you enjoy and love, so don't settle.