Top 10 Underrated Classic Cars
Overlooked, undervalued and underappreciated, here are 10 vintage motors that are most definitely underrated…

1. MGB GT/ Roadster
This peppy convertible is one of Britain's most accessible vintage cars, with lots available in the classics' marketplace. 
For as little as approximately £3,250 you can pick up a piece of motoring design prestige, with the design credited to Sergio Pininfarina – best-known for his hand in the Ferrari line-up. The auto-design guru penned his name to the model's innovative sloping roof, giving it coupe styling with the practicality of a hatchback.
2. Porsche 928
When the marque decided to stop production of its 911, it needed a new offering for its loyal customer base. But Porsche was quick to cotton on that the 911 was too much of a success, and so the 928 has always been overshadowed by its more instantly recognisable sister.
While the 928 has dated in design, mainly due to its pop-up lights, in the performance stakes it is very similar to the 911 albeit with a much lighter price tag (in the tens of thousands). 
3. Toyota Supra MK III
Most Supra lovers opt for an MKII or MKIV, and the MKIII often gets overlooked. For this reason, it will often come in thousands of pounds less than its older and younger siblings, and if you're a fan of 1980s' stylings then this car has it all, and then some. 
It's also very entertaining to drive, and its custom turbo has 300bhp but without the lag, making well-kept models completely undervalued.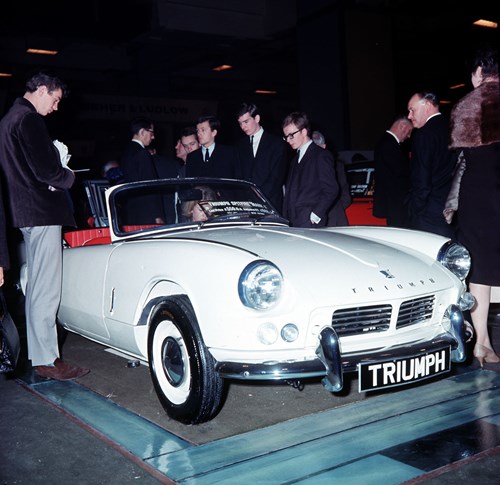 4. Triumph Spitfire
With just 45 to 75bhp, you won't be difficult to catch in this tiny convertible powered by a four cylinder engine. Yet its open top, nippy-yet-unpredictable handling and tiny size mean the Spitfire is practically the most fun you can have on four wheels.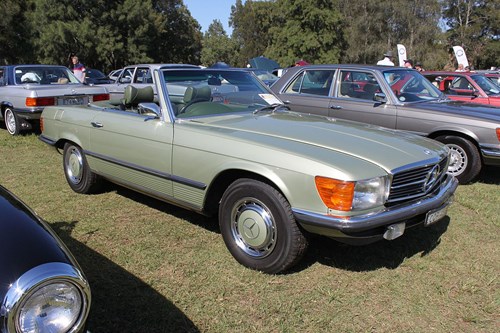 5. Mercedes 450 SL
You probably wouldn't think you could bag yourself a highly coveted classic Mercedes for around £10,000. Yet despite rocketing values, you can still pick up a 1970s or 80s model for a reasonably affordable price tag.
It has a powerful engine, and you have the added option of a soft or hard top. Even four decades after it was released, you get a lot for your money.
6. Volkswagen Karmann Ghia
Although the Beatle and the campervan are more recognisable and most coveted by classic VW lovers, the Karmann Ghia is probably the prettiest of the line-up.
The curves of the air-cooled chassis have fans of 1970s motoring absolutely swooning, and you can pick one up for as little as a few thousand pounds.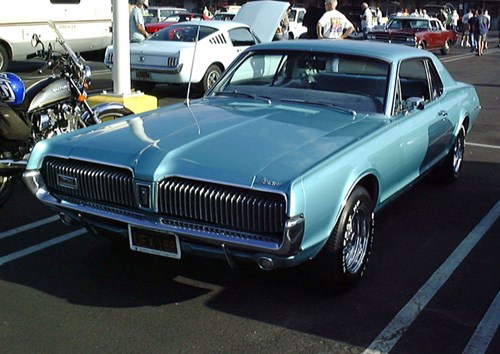 7. Mercury Cougar
With a near-identical spec to the Ford Mustang, the Cougar has a mature styling and can be picked up for around £15,000. However, many of these head to auction, so if you're on the ball you could grab yourself an absolute steal.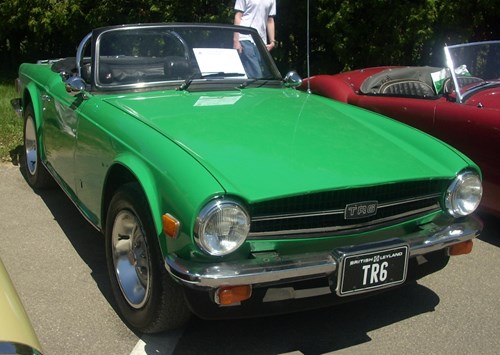 8. Triumph TR6
Powered by a 150-hp 2.5-liter six-cylinder engine, this gorgeous British sports car is brawny and fiery and can be driven away for around £10,000. 
With widely available parts, TR6s are an easy classic to maintain without breaking the bank – perfect for a first-time collector.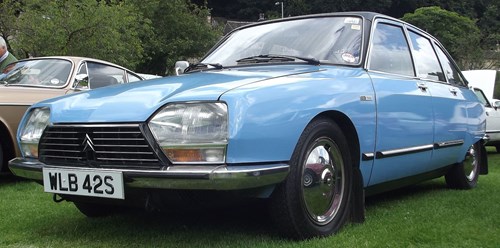 9. Citroen GS
According to consumer site Honest John, just 37 Citroen GS models are on the road in Britain, making this one of the rarest cars around. Its younger sister, the DS, often goes under the hammer for tens of thousands, however the GS – often referred to as the baby DS – is just as advanced but can be picked up for a bargain.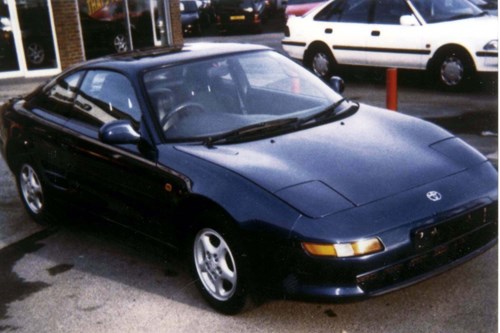 10. Toyota MR2
When the Japanese manufacturer launched its small mid-engine sports car in the mid-1980s, it raised its reputation and added a whole new customer base – in pursuit of a fun and spirited drive. Fantastic performance, excellent handling and a dynamic style, all for an affordable price. More than 30 years on and even well-preserved examples of this fun, nimble, high performer still come in at a reasonable price. 
Now you've seen the top 10 most underrated classic cars ever, why not read our post about 10 classic cars close to extinction.
Have we missed any classics off the list? Do you think another classic is worthy of a top 10 spot? if so let us know in the comments below;