Britain's Best Classic Destination - Route Reveal
With hundreds of entries and thousands of votes, you whittled down the top 30 destinations to the ultimate top 10.
At this year's Practical Classics Restoration Show you could have your final say on the search for Britain's Best Classic Destination, as you had the power to decide the route that you would like to see Footman James and the Practical Classics team embark on.
The winning route went to Mal Jones from the MX-5 Owners Club - so a big congratulations to you and your free subscription to Practical Classics magazine is on its way!
The route was carefully selected by a special panel of judges who found that Mal's journey was the best of the bunch. 
David Bond, Managing Director at FJ commented 'the top ten destinations truly reflect the passions of petrolheads, we can't wait to visit them all'. 
Your Finalists
The British Motor Museum, Gaydon
The very first Land Rover lives happily among 300 classic vehicles in this purpose-built Warwickshire facility.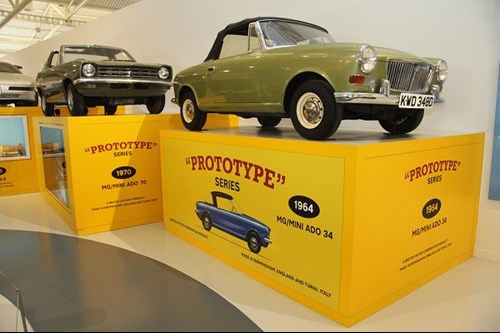 Bicester Heritage, Oxfordshire
Homed inside an old RAF station, the facility claims to be Britain's only hub for historic motoring excellence and the national centre for the restoration industry.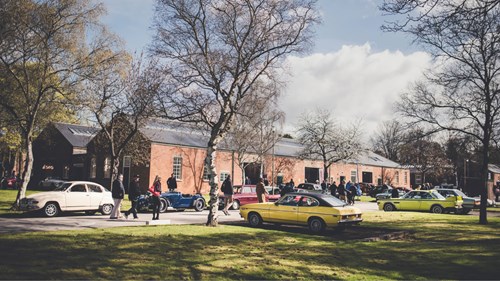 The birthplace of British Motorsport and aviation still boasts parts of its historical banked circuit, with the original finishing-straight being recently restored. The fascinating museum plays host to many racing cars and the first pre-production Concorde.
National Motor Museum, Beaulieu
The Beaulieu House, Abbey and grounds are an idyllic day out, but the estate also houses one of the most important classic car collections in the country. Expanding from just five cars to 250 vehicles.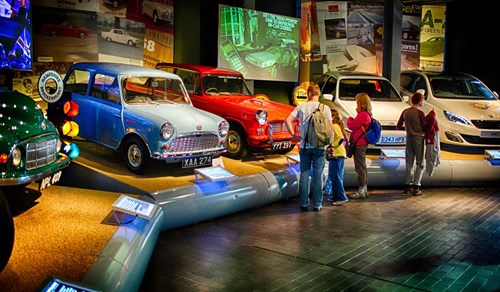 A replica of the first ever motor car – an 1886 Benz – is housed in this former shed. Now an enormous facility, there are 400 impressive exhibits for enthusiasts to enjoy.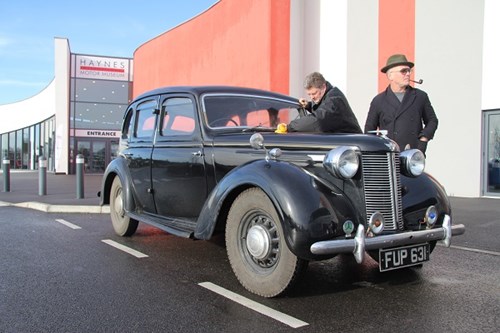 Moretonhampstead Motor Museum, Devon
Nestled in the Devonshire countryside, this gem of a museum is a refurbished bus depot and home to 120 breath-taking classics and some fascinating automobilia.
Meandering through a valley with a Mount Snowdon backdrop, the Llanberis Pass is a thrill-seekers haven for an adrenalin-packed day out.
Lakeland Motor Museum, Cumbria
For drivers who like to enjoy a ride out in the lakes, this Cumbrian gem has a significant collection of classics and motoring memorabilia, including an exhibition dedicated to Sir Malcolm Campbell and son Donald.
The Kelpies, Falkirk
As monuments to horse power, these two 30-metre horse heads in Scotland are a sight to behold, and have earned a spot as a classic car destination.
Bamburgh Castle, Northumberland
Perched atop a rocky outcrop on the north-east coast, this stunning castle offers the ideal spot for a windy ride with the top down, and also forms a beautiful backdrop for classic car meets.
The Route
Remember, you can join us at any stage of the route! The journey will commence on 6th May 2018 and will finish on 12th May 2018.
Day 1: Sunday 6th May
We will set off on our adventure from The British Motor Museum, Gaydon where we will then drive to Bicester Heritage located in Oxfordshire. After visiting both of these finalists we will rest our heads at the Grovefield House Hotel which is tucked away in over seven acres of private and secluded grounds. The hotel is also within an easy driving distance of Royal Windsor.
Day 2: Monday 7th May
The team will carry on the journey through to Brooklands museum in Surrey before heading to Beaulieu for the National Motor Museum. After stopping by, the route will continue through to Yeovil. 
Day 3: Tuesday 8th May
We will be visiting two more finalists as we will be heading from Yeovil to Haynes Motor Museum in Somerset through to Moretonhampstead Museum in Devon. We will then rest up at the idyllic Cotswold's hotel of Charingworth Manor.
Day 4: Wednesday 9th May 
Departing from Charingworth, we will head to Elan Valley; a beautiful area with 72 square miles of historic landscapes and wildlife where the dams and reservoirs will captivate drivers along the way. From there we will drive through to finalist number 7, Llanberis Pass in Snowdonia. The day will then end at the elegant grade II listed house, the Farington Lodge Hotel.
Day 5: Thursday 10th May
We say goodbye to Farington Lodge and head towards our only finalist of the day, Lakeland Motor Museum. After spending some time here we will drive to the last destination of the day, The Fat Lamb Country Inn which lies on the crossroads of Ravenstonedale, Sedbergh and Kirkby Stephen.
Day 6: Friday 11th May
Closer to Scotland we go as we will head towards the 30ft horse-head sculptures known as The Kelpies. Whilst here we will also be seeing The Falkirk Wheel; a rotating boat lift in Scotland that connects the Forth and Clyde Canal with the Union Canal. Our day will end at Berwick Hotel. 
Day 7: Saturday 12th May
The final day of the tour! We set off on our final trip to Bamburgh Castle in Northumberland via Holy Island; a causeway that lies a few miles off the Northumberland coast, which is cut off twice-daily from civilisation by the fast-moving tides.
We have recently introduced our newest member of the Footman James team, our beautifully restored FJ show van, which will be joining us on the journey. You can read more about the van here.
Also, keep an eye out for route times and updated news over on our Facebook and Twitter channels. We hope you join us on this adventure as we search for Britain's Best Classic Destination!