04 August, 2016
Guy Martin has teamed up with classic motorcycle manufacturer Triumph in a bid to set a new world record for land speed on one of the USA's most iconic tracks.
Martin will take to the purpose-built Triumph Infor Rocket Streamliner at the legendary Bonneville Speedway, on the salt flats near Utah.
The team are aiming to break the current record of 376mph, which was set by Rocky Robinson with a specially streamlined Ack Attack machine in 2010.
If they are successful, it will be the latest in a long line of speed records set by the manufacturer, the first of which of which goes back to 1955.
Kicking out 1,000 bhp at around 9,000 rpm, the Rocket Streamliner is made up of a carbon Kevlar body with two turbocharged Triumph engines.
It measures just over 25 feet long and three feet tall, with its power coming from methanol fuel.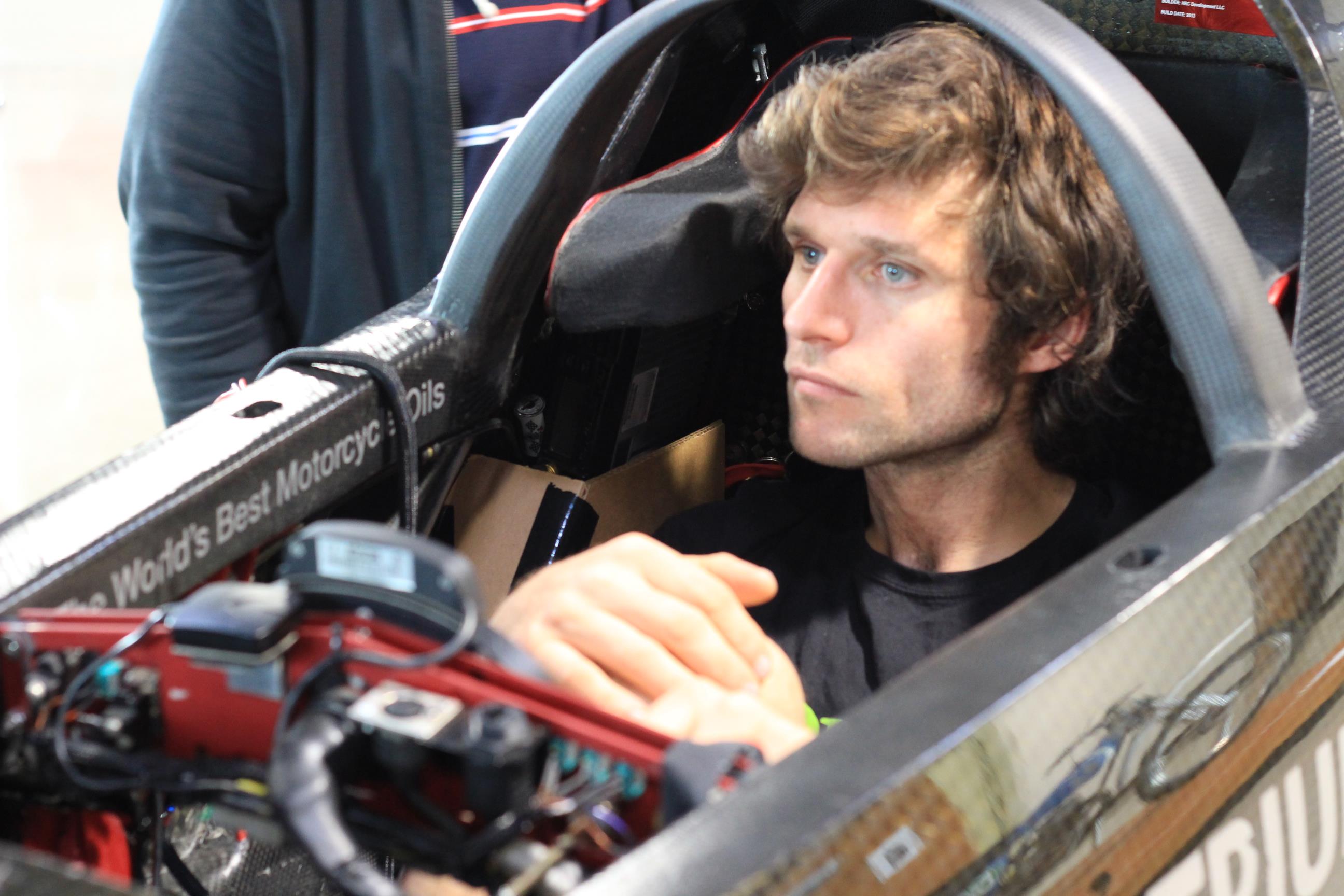 Commenting on the bike that could propel him into the record books, Martin said it was an "amazing machine".
"I can't wait to take the Triumph Infor Rocket Streamliner onto the salt at Bonneville for the first time this summer," he said.
"The Triumph engineers have built an amazing machine, giving us the very best chance to beat the two-wheeled land speed record."
Triumph has past form achieving incredible speeds with its Streamliners.
Previous record-breaking versions of the machine have included the Devil's Arrow, Texas Cee-gar and Dudek Streamliner.
Its Gyronaut X1 Streamliner even hit top speeds of just over 245mph.
The two-wheelers all helped Triumph to lay claim to the title of makers of the world's fastest motorbikes from 1955 to 1977, with the exception of a brief 33-day period.
In 2013, racer Jason DiSalvo was due to make another attempt on the speed record for Triumph, but was hamstrung by an engine fire.