26 December, 2016
The Jaguar Classic Challenge is now in its third season, and 2017's calendar looks set to be the best yet.
Two new races have been added to the event schedule – the Silverstone Classic and Spa-Francorchamps. These additions mean that the Challenge will run over 5 races between April and September. Here is a full list of races and dates:
• 28-30 April: Donington Historic Festival
• 1-2 July: Brands Hatch Super Prix (GP Circuit)
• 28-30 July: Silverstone Classic
• 26-28 August: Oulton Park Gold Cup
• 15-17 September: Spa-Francorchamps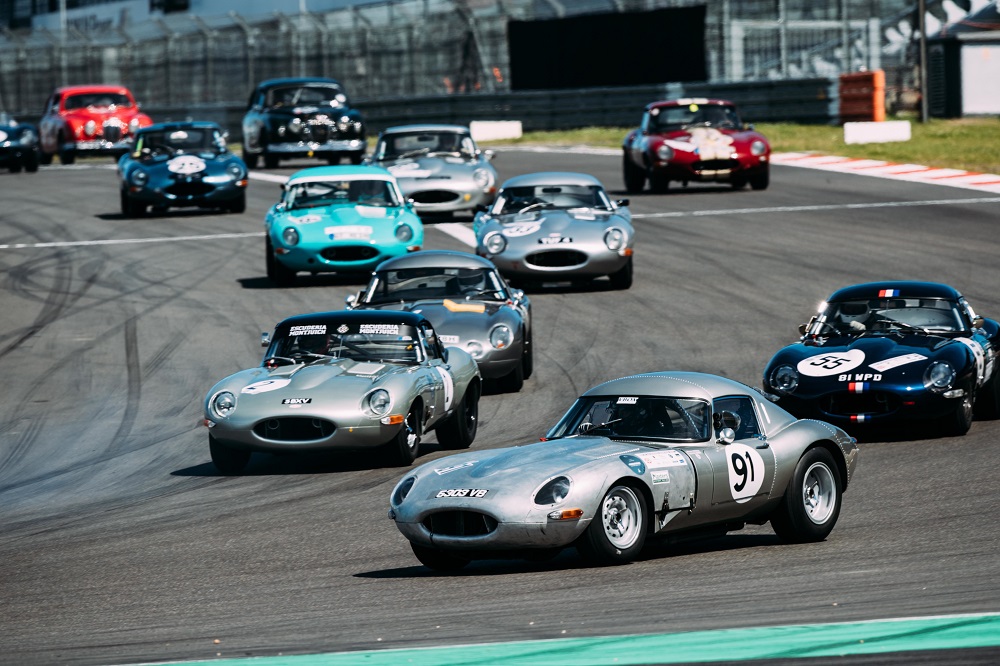 The Jaguar Classic Challenge is a series for pre-1966 Jaguars, and is run in partnership with the Historic Sports Car Club (HSCC). With strict racing requirements, classic cars and brilliant drivers, the event has grown year on year, and the 2 new races all but guarantee that 2017 will be the event's most successful year to date.
The Silverstone Classic will be a fantastic weekend of summer racing at one of the world's most iconic racing circuits.
Spa-Francorchamps (or 'Six Hours of Spa') is the closing race of the series, and it really is something to look forward to. In the middle of September, over 600 cars will make their way to Belgium to feature in a mixture of different races, including the Jaguar Classic Challenge. This venue hosts the Belgian Formula One Grand Prix and both the Spa 24 Hours and 1000km Spa endurance races. So the Jaguar Classic Challenge will be coming to a close in spectacular fashion.
Tim Hannig, Director at Jaguar Land Rover explained his excitement about 2017's event and how much the event has grown in only a few years.
He said: "Now in its third season, the Jaguar Classic Challenge continues to build, and pay homage to, the brand's rich racing history. To see such a diverse array of iconic cars from Jaguar's past racing on the world's finest circuits is a sight to behold, and we are delighted to confirm Silverstone and Spa for the 2017 calendar."
There are still spaces for drivers looking to take part. You can find out more by visiting the HSCC website.