UK Crowned King Of Classics
Have you petrolheads ever looked at football, rugby and cricket's World Cups and wished: why can't we have a tournament like that for classic cars?
Well, now you can!
The tournament took place at the London Classic Car Show (February 18-21) and Britain was named champion of the world.
A total of 33,000 people visited ExCel London over the four days.
More than a quarter, 9,000-plus, voted in the Classic Six Nations Cup, which sought to settle the age-old debate: which country has made the greatest cars?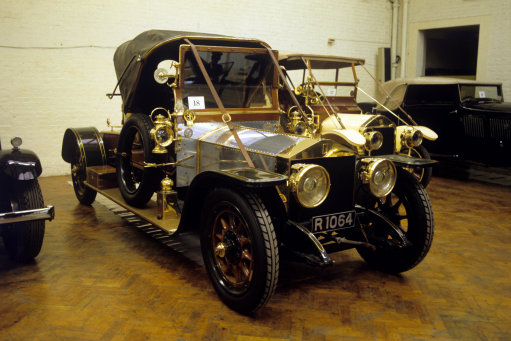 To many classic car buffs the Lotus 49, Bentley Le Mans and Aston Martin DB5 will be the equivalent of football's Moore, Charlton and Hurst after securing the world crown.
We look at the titanic teams that brought millions of pounds worth of classic cars on to the arena's Grand Avenue indoor automotive catwalk…
The winners
Britain's team:
Original Mini: This beauty is synonymous with the swinging 1960s. But it first put tyre to road in 1959
Bentley 1925 3-litre: The brand's inaugural Le Mans entry liveried in distinctive racing green
Rolls-Royce Silver Ghost: The old lady is 110 this year. A total of 7,874 were made over a two-decade span
McLaren F1 supercar: Five models of this motor went on each, worth around £50 million. It was the quickest production car of its day with dashing looks to match
Lotus 49: This was the hair-raising car that propelled the late, great Graham Hill to his second F1 Grand Prix world title in 1968. It could have been what made Hill's pencil moustache curl at the ends.
Land Rover: As dependable as Big Ben, the epitome of British reliability
Aston Martin DB5: With the new Bond car fetching £2.4 million at auction last week, we can safely say that Aston DBs are as popular as ever
The gallant losers
You can gauge how great Britain's win was when you look at some of the other line-ups.
Italy (second place): Souped-up and super, the south Europeans came out all exhausts blazing with the likes of Lamborghinis, Ferraris and Maseratis. The Italian Job star Lambo Miura came out to play at 50 years young in a very rare public appearance alongside its Countach LP400 Periscopio brothers. Ferraris the F40 and 250 Lusso also turned heads.
US (third): Even The Cadillac Coupe Series 62 and the original Ford Thunderbird were not enough to rescue America's challenge
Germany (fourth): Not on the winning podium, despite Porsche's purring 356 Speedster and BMW original 328
France (fifth): Some of the older ears at the show pricked up to hear the perfect purr of the Matra MS120 once more, 46 years after it first drew breath. This was complemented by Peugeot 205 T16 and Renault 5 Turbo teammates
Japan (sixth): Far-East functionality impressed the voters least, despite strong showings from Toyota with its limited-edition 2000GT and stylish Sports 800
Next year's show? Keep February 23-26 free.