26 August, 2016
A stunning Citroen that has won more than 200 awards is set to be auctioned off for thousands of pounds.
The 1973 Citroen DS Super 5, which is in immaculate condition, will be up for auction at Silverstone Auctions' Salon Privé Sale on September 3 at Blenheim Palace.
It has been restored to an exceptionally high standard and its dedicated previous owner entered this classic Citroen into the most prestigious of concours level shows and competitions.
Over the decades the car has collected an impressive array of awards and is unrivalled in Europe.
It boasts multiple concours trophies, including National Champion at both the Welsh Benson & Hedges Concours and Popular Classics Roadshow.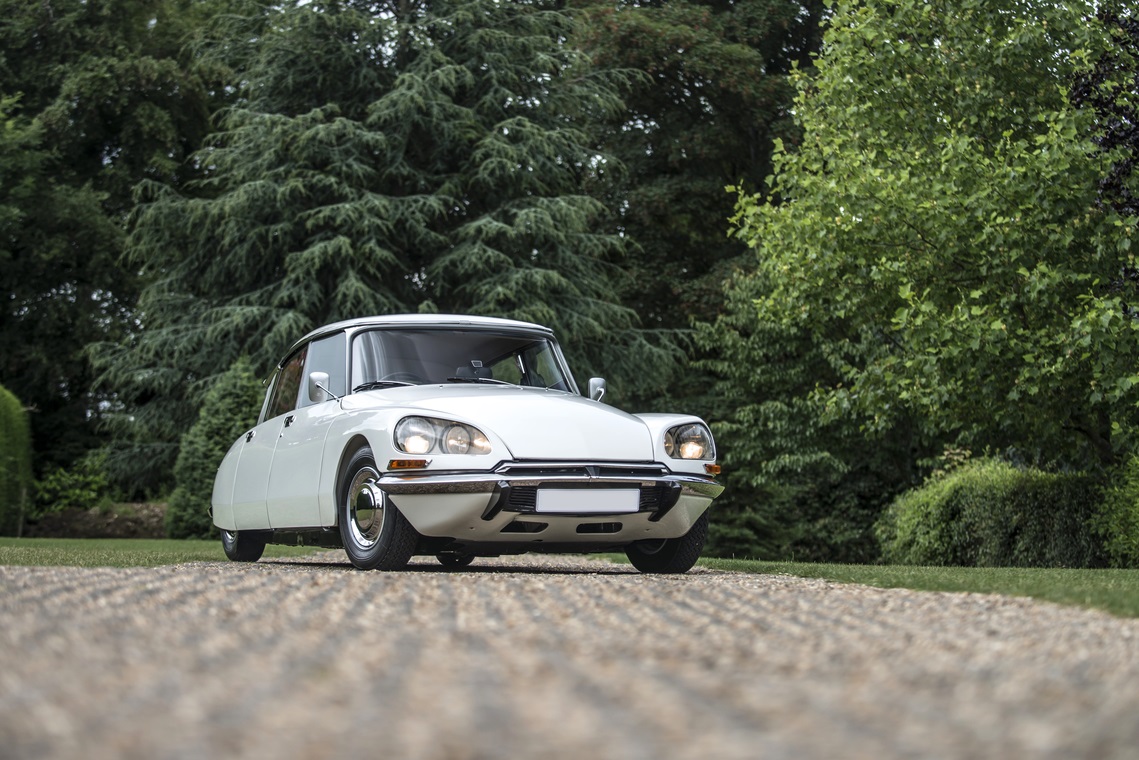 The Citroen has also achieved victories at the Scottish Benson & Hedges Concours, was an NEC show winner and a national Meguiar's Concours display car.
The star car has even had a television career, appearing on Top Gear and Fifth Gear.
It is so coveted that it has even been offered a permanent place at the national Citroen Museum in France.
The right-hand drive DS has period white bodywork with original Red Targa upholstery.
The car didn't even have to leave the dealership showroom to find its first owner, who fell in love with it after seeing the vehicle's aerodynamic, futuristic shape.
The CEO of the supplying dealership is the first and only registered owner of the car, which is now one of the most decorated examples on the classic Citroen circuit anywhere in the world.
The vehicle will be offered for sale with an estimate of between £75,000 and £90,000 alongside memorabilia documenting the car's history, such as photographic restoration folders and around 150 magazine features.
"Words are not adequate to convey the condition of this important piece of motoring history, it simply must be seen to be believed," explains Nick Whale, managing director of Silverstone Auctions.
"This DS is the kind of car that really gets people excited, and we're delighted to be offering a car of this staggering quality and reputation in our sale."