30 June, 2016
Remember the little model cars, planes and boats you got when you were a kid that you spent ages putting together, assembling all the little pieces? Kit cars are fundamentally the same, just on a much grander scale.
There are a number of kit car providers and garages around the country, who supply new and older car parts for self assembly. These can require varying levels of assembly, but allow people to piece together and drive vehicles that they may have previously thought were out of their price range.
How do they differ from the actual cars?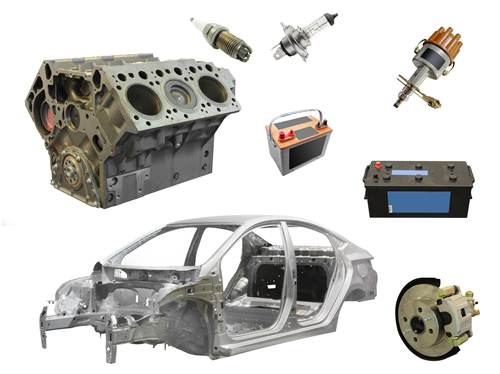 Despite the obvious age difference between an assembly car and an original vintage vehicle, replica cars often include important internal parts, taken from donor vehicles or purchased new from manufacturers.
There is a subset of replica cars called re-body, which is where a commercially manufactured vehicle has a new body placed on top of it. This requires less construction than other kit car models, making it a good option for buyers who are less keen on the intricate construction required by some manufacturers.
Advantages of a kit car
Though owning a kit car may never feel quite the same as owning an original vehicle, it does carry some advantages - which in some ways are an improvement on owning older models. Safety can be one such an example. No matter how much maintenance classic car owners do for their car, there is a certain amount of intrinsic risk that accompanies older cars, due to their age and the use of their parts.
Because kit cars are constructed out of largely new pieces, they are often much safer alternatives. In the UK, kit cars must pass the Individual Vehicle Approval test (IVA), which is regulated by the DVLA. This ensures that all kit cars have to meet a minimum standard and are therefore safer because of it.
Another advantage is the price difference. Though many would be unable to afford a vintage sportscar, replica cars help to bridge this gap and help people get the car they have always dreamed of, but assumed was out of their price range.
Rarity is also less of an object with replica cars. In fact, people can assemble cars that they may never have considered driving, such as vehicles famous from TV and films. Replica cars make it possible for people to drive around in Deloreans, batmobiles and plenty other weird and wonderful vehicles.
Finally, one of the major plusses for lots of replica car owners, which may be a turnoff for others, is the sheer level of commitment involved in creating a kit car. You can buy replica cars in various states of assembly, but the act of having to put together the car yourself makes it a very rewarding hobby for those looking to spend more time on their vehicle.

Driving your kit car
Once your car has passed a vehicle identity check and been assigned a vehicle registration plate, you then have to register your car as you would any other. A kit car has to pass an MOT, get insurance and valid car tax as well. Once a car has been completely registered you will be assigned a V5C or a log book will be given to you, and then it is free to take to the roads or show off in festivals as you see fit.

Replica car insurance
Footman James have been kit car insurance specialists for decades, and offer some great insurance options for replica car owners. Take a look at our replica car insurance page or contact us on 0333 207 6216 for more details.