Why Join a Classic Car Club?
While Groucho Marx famously said "I don't want to belong to any club that will accept me as a member", if you are the owner of a classic car you are likely to find a boot load of reasons as to why it's worth you joining a club.
What kind of club do you want to join?
If you are thinking about joining a club think about what you want to get from it.
Do you want a local club with meetings to get close to other car enthusiasts regularly - even though not all of them may be interested in your marque or vehicle? Are you only interested in your chosen vehicle and want to join a national or international club?
Benefits of local clubs
Social events and member advice - You are more likely to find social evenings and other members willing to offer hands-on help or advice.
Other experienced owners can offer tips and advice on things they have learned the hard way and might know of local garages and parts suppliers that can help.
Depending on how active the club is you could find yourself with the option of attending or organising local events and getting speakers in.
For example, emphasis at the Kent Kit Car Club is firmly geared towards socialising, as well as helping each other out with technical know-how.
Regular events such as indoor games and quiz nights run side-by-side with talks from manufacturers and suppliers - creating the perfect blend of community and knowledge-building… and often over a sensible drink.
It also has a magazine, 'The Grin Factor' sent out regularly to members completely free of charge. The publication projects perfectly this combination of friendly and entertaining chit-chat, and up-to-date enthusiast news.
The membership fee is £15 for new members, and families are particularly encouraged to get involved. 
The Crash Box & Classic Car Club down in Devon costs £20 a year to join and as well as running the Historic Vehicle Gathering at Powderham Castle also supports local community colleges with classic car restoration projects. It also organizes club nights, lunch meetings, holidays and weekend breaks and runs out.
Check to see what is available in your local area - if this is the type of club you want to join. You might also find that some of the national clubs have local branches.
Many people join both a local and a national club to get the best of both worlds.
Benefits of national clubs
There are many national clubs but several of them are marque specific, for example the Morris Minor Owners Club - designed entirely for those who share a fondness for the timeless and most quintessentially British of motorcars.
Over one and a half million Morris Minors were built between 1948 and 1971, and since then an extensive network of over 60 local branches of this hugely popular club have sprung up.
The aim? For Morris fanatics to have an outlet to meet like-minded friends, swap stories, technical tips and enjoy an annual calendar of over 50 events; including huge autojumbles, trade stands and of course, parties.
Advice - Many of the national clubs have lots to offer owners and enthusiasts. You can often get technical help and advice.
As well as meetings many clubs have online message boards where owners can seek help and advice and find where they can get parts - a typical example is at The Jaguar Enthusiasts Club.
Shops - Some of the larger national club sites have shops that offer anything from hats and t-shirts to tools for sale and hire and spare parts.
For example, The Post Vintage Humber Car Club has committed to the re-manufacture of parts not available anywhere else - so a club could be the best source of finding a hard to get hold of part for repairs.
Magazine - Most of the national clubs offer magazines - for example The British Mini Club produces its own magazine with member's minis and the latest mini news.
Valuations - Some, but by no means all, clubs can help you with valuations, or offer an inspection service if you are considering buying or selling a classic car. For example, The BMW Car Club offers valuations to members and explains why they can be so important.
Vehicle Verification - for example, Volvo Enthusiasts Club may help members apply to register a vehicle under its original registration if it has been off road for a number of years and has no Logbook, and help restore an original registration to a vehicle which has been removed in the past (if still available).
You can get advice on how to get your vehicle's original registration number and see which clubs are approved to operate as part of the DVLA List of Vehicle Owners Clubs.
Insurance savings - Clubs can also help you save money. Insurance brokers like Footman James know that members of car clubs cherish their vehicles, look after them carefully and aim to keep them in good repair as they are loved by their owners. 
This means that club members will be offered specialist rates. With insurance brokers who work hand in hand with clubs they know that owners need a range of options such as breakdown, spare parts, agreed value and nil deduction salvage retention.
See a list of car clubs that Footman James works with.
Don't forget the bikes too…
Enthusiasm for classics doesn't stop at cars.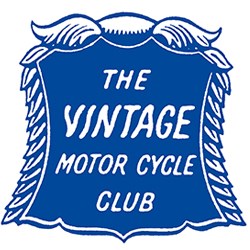 If you're interested in vintage motor cycles then you could join the 17,000 members who love to hear the roar of a classic machine brought to life in the Vintage Motor Cycle Club.
Activities haven't changed much since it was set up in 1930 - rallies, hill climbs, trials and runs out form the core of the clubs activities with dinners, meetings and the odd visit to the pub.
So what are you waiting for, find out the right classic car owners club for you now!