COFFEE & CHROME AT NY500, NORTH YORKSHIRE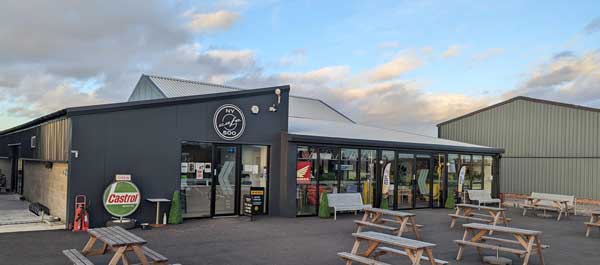 We are very excited to announce that our next Coffee & Chrome meet will be hosted at NY500 in North Yorkshire on Sunday 29th May!
NY500 is near Pickering in North Yorkshire, and once again we have 500 vehicle spots up for grabs on a first come first served basis. As always, you'll be able to enjoy a breakfast sandwich on us (two per vehicle, V, VE, GF alternatives available) and a chat over a coffee.
NY500 is a brand new, family run car & bike venue. Its highly regarded cafe serves only the best local produce and houses an amazing small museum and showroom. The venue is situated just on the outskirts of Pickering, a beautiful market town which leads further onto stunning scenery and miles of roads to explore over the Moors.
As always, Coffee & Chrome is a family friendly meet and for this meet we're pleased to announce that there will also be a funfair in attendance at NY500 for little classic enthusiasts to enjoy.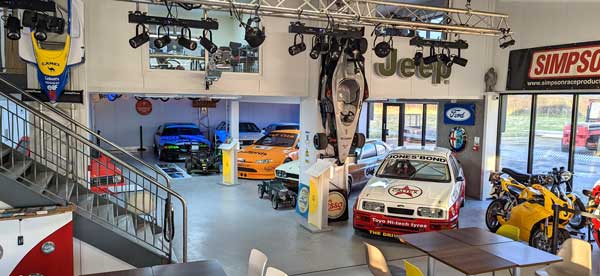 Classic of the Meet will also be returning to Coffee & Chrome! We want the people to decide which classic deserves the title of Classic of the Meet. You will be able to let us know which one stood out to you via a form on our website during and after the meet or via a physical form on the day. This isn't about being the most flashy, it's about the story, owner, love and care that's gone into a vehicle.
Photography and filming may take place at Coffee & Chrome for use in Footman James publications and marketing materials, including use on our website and social media channels. If you are not happy for your image to be used in this way please let a member of our team know on the day of the meet.
Please be aware you will be required to park on grass for the meet.
Once you have registered on the form below, a confirmation email will be sent to you on the 26th May.
Quick links
Here you can find some useful links related to Coffee & Chrome.
Coffee & Chrome terms & conditions
Coffee & Chrome photo galleries
Sign up to receive priority access to future Coffee & Chrome meets
If you have any enquires please contact coffeeandchrome@footmanjames.co.uk.
Follow us on social 

  @coffeeandchromeuk
   Footman James Facebook Group
Frequently Asked Questions
Coffee & Chrome Terms & Conditions
The promoter of the Coffee & Chrome is Footman James (the "Promoter").
The Footman James Coffee & Chrome meet is free to register, and no purchase is necessary.
All Coffee & Chrome reservations must be submitted via the form above on the Footman James website.
The opening date for registrations is 7am on 13/04/2022. Registrations will close on 12/05/2022, or once we have hit 500 registrations, whichever event occurs first.
Coffee & Chrome reservations received after 12/05/2022 will not be considered.
The Promoter accepts no responsibility for entries not successfully completed due to a technical fault, technical malfunction, computer hardware or software failure, satellite, network or server failure of any kind.
There are 500 spaces available for Coffee & Chrome and will be allocated on a first come first serve basis.

Reservations are limited to two free breakfast sandwiches per vehicle. Extras are available for purchase

Only one reservation per person will be accepted, any additional reservations will not be honoured.
Confirmation of reservations will be sent on the 13/05/2022, 26/05/22 and 27/05/22
Each reservation allocated a space at Coffee & Chrome will be able to attend the event on the 29th May 2022.
The Coffee & Chrome reservation is non-exchangeable, non-transferable, and no cash alternative is offered.
The Promoter reserves the right to replace the reservation with an alternative of equal or higher value if circumstances beyond the Promoter's control makes it necessary to do so.
The Promoter's decision regarding any aspect of the Coffee & Chrome reservation is final and binding, and no correspondence will be entered into about it.
Coffee & Chrome reservations are deemed to have accepted and agreed to be bound by these terms and conditions upon entry. The Promoter reserves the right to refuse entry or refuse to honour the reservation to anyone in breach of these terms and conditions.
The Promoter reserves the right to hold void, cancel, suspend, or amend the event where it becomes necessary to do so.
Insofar as is permitted by law, the Promoter, its agents or distributors will not in any circumstances be responsible or liable to compensate the registered persons or accept any liability for any loss, damage, personal injury or death occurring as a result of taking up the Coffee & Chrome reservation except where it is caused by the negligence of the Promoter, its agents or distributors or that of their employees. Your statutory rights are not affected.
Personal data supplied during the course of this promotion will only be processed as set out in the Promoter's privacy policy, which can be found on the Promoter's website.
The Coffee & Chrome reservations will be governed by English law, and registrations of the promotion submit to the jurisdiction of the English courts.