Lights, carburettors, action! Footman James to sponsor The Car Years TV show
Footman James is delighted to announce that they will be sponsoring a new classic car TV show that will be hitting our screens in early 2019.
The Car Years will be the new 'must-watch' classic car TV show next year with a fresh take on the classic car scene. The idea is simple; but it will bring nostalgia back into Britain's homes.
Each episode of The Car Years will focus on a specific year that was significant to the motoring industry, with the first episode celebrating the year of 1964. Fronted by British racing driver and TV presenter, Vicki Butler-Henderson, along with her classic partner in crime, TV and radio presenter, Alex Riley; the two will choose their favourite classic car from the selected year and pitch them against each other to be judged by a panel of industry experts.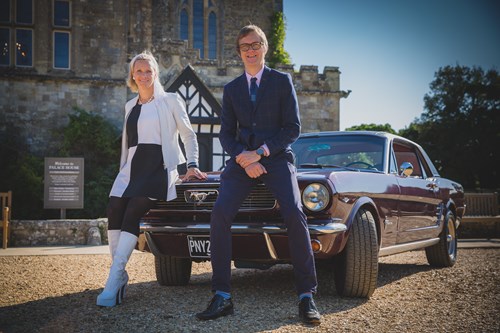 If Vicki or Alex want to claim 'bragging rights' for choosing the best classic car from that episode year, the pair will need to impress three esteemed judges, including; presenter and journalist, Quentin Willson, Managing Director of leading auction house Coys, Chris Routledge and ex-Top Gear and current The Grand Tour script editor, Richard Porter.
Vicki-Butler Henderson commented, "I'm thrilled to be a part of this beautifully shot series that allows us to tell the stories behind some of the best known and interesting cars ever made".
Co-presenter, Alex Riley, added, "This show is a rare thing - it's all about the cars. We're not telling people how to be a dealer or a restorer and we're not just larking about, instead we're championing great cars and telling the fascinating stories behind them."
Filmed in the stunning grounds of Beaulieu, home of the National Motor Museum, The Car Years will be a picturesque shot series exploring the best that the automotive industry has to offer.
David Bond, Managing Director at Footman James said, "We are excited to embark on this new adventure with The Car Years and are thrilled to see such respected influencers in the classic vehicle industry jump on board. We can't wait to see the series hit our screens early next year and we hope everyone is looking forward to it as much as we are."
So, stay tuned for the first episode of The Car Years where you will see a Porsche 911 take on the mighty Ford Mustang.