National Motorcycle Museum
The National Motorcycle Museum originally opened its doors in October 1984 with a collection of 350 motorcycles on display. The Museum owes its formation to the drive and ambition of one man, Mr WR (Roy) Richards.
Roy passed away in 2008 but his work continues under the guardianship of Roy's Widow Christine & Son's Simon and Nick & Museum Director James Hewing.  The Museum collection now boasts some 1000 plus machines, fully restored to the manufacturer's original specifications.
Since opening, this magnificent centre has become the largest motorcycle museum in the world and attracts around 250,000 visitors a year. One of the biggest attractions for many guests is the comprehensive cross-section of British machines, spanning the "60 Glorious Years" of motorcycle manufacturing in this country. The museum's aim is to preserve these pieces of history for future generations to come, as a reminder of this great nations industry, engineering prowess and work ethic.
At some point over the past 30 years, many of the UK's classic bike enthusiasts will have spent an afternoon browsing through the museum's halls, with many clubs and organisations having held rallies and events in the grounds.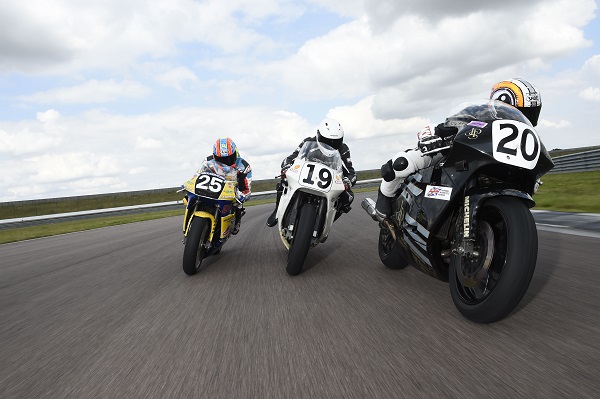 The National Motorcycle Museum has developed into a focal point for the British Motorcycle movement & is conveniently located in the heart of the Midlands Transport Network, with Birmingham International railway station just a five-minute taxi ride away.
Not only does it house the largest collection of British Motorcycles in the World but The National Motorcycle Museum is also one of the UK's largest conferencing and events facilities.
The award-winning conference centre has 13 purpose built suites available, including the Wardroom, seating small parties of up to 20 guests, and the Imperial Suite which can host 1000. The Museum also owns two local hotels, The Manor Hotel at Meriden (home of the old Triumph works) and The Windmill Village Hotel & Spa in Coventry.