FJ's 12 Days of Prizes Giveaway: Day 8
THIS COMPETITION IS NOW CLOSED
It's day 8 of our 12 Days of Prizes giveaway and boy do we have an exciting bundle for you to win today!
The prize
Today you have the chance to win a bundle of exclusive prizes from motoring lifestyle brand Paddock Life, including a Limited Edition remembrance copy of 'Back to Life' the latest issue number 19 of Paddock Life magazine, a beautiful hand made leather key fob, a Paddock Speedshop T-shirt and a limited edition, Speedshop branded bottle of Classic Racing Spirit Gin. Together worth over £100!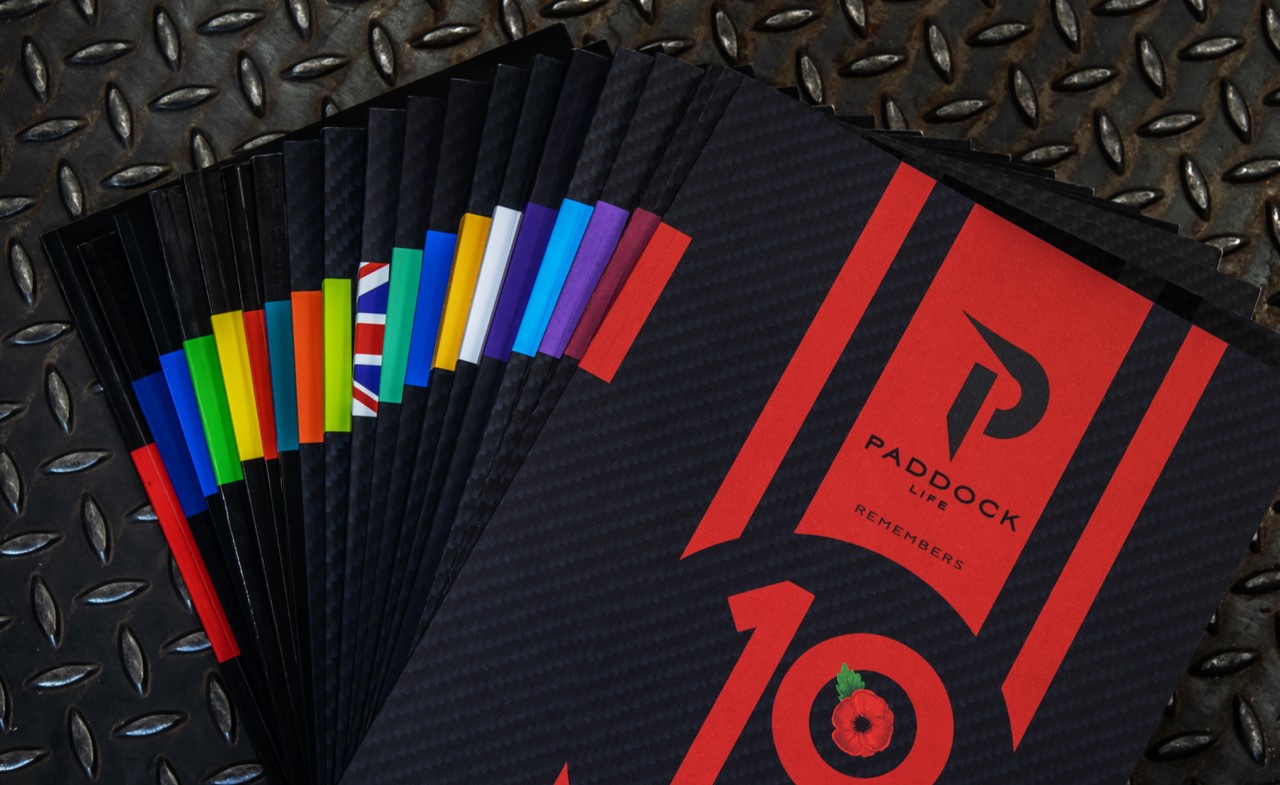 Paddock Life magazine is the original petrolheads lifestyle journal, published 4 times per year on fabulously decedent art paper, its content covers motorsport, classic cars, supercars, art, drink, destinations and events. All presented with stunning original photography that would be just as at home in an art gallery as it on the pages of this collectable publication. Available to purchase from specialist stores or through the Paddock Life website as individual copies at £10 or a 4 issue subscription at £40.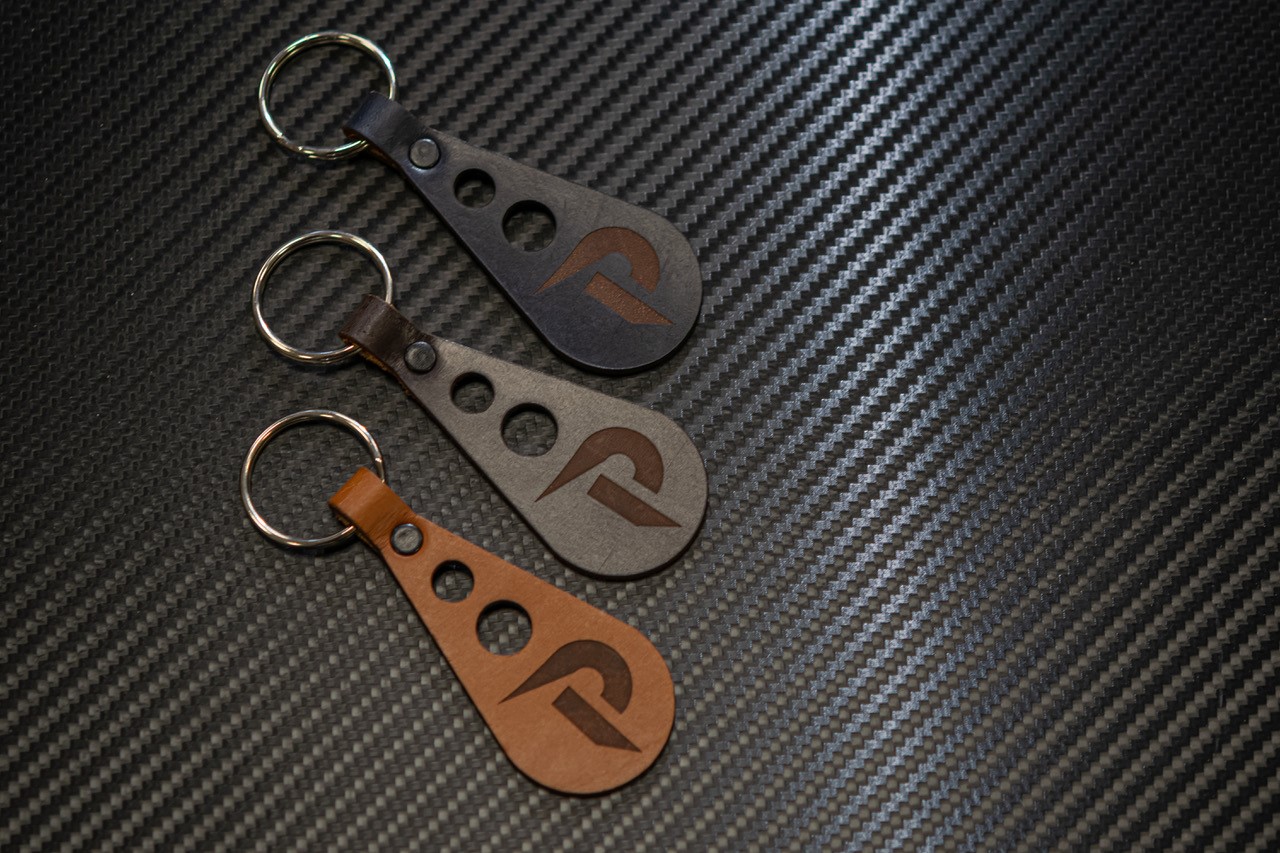 Hand made from fine English leather in Worcester for Paddock Life to reflect the quality of their brand on your keys, be they on a collectable classic, spectacular supercar or your cool daily driver.

As part of Paddock Life's dedication to the motoring and motorsport lifestyle, they are investing in the next generation of petrol heads, The Paddock Speedshop is a 10 part TV series, that follows two young rest-modders, Ethan and Lucy, as they restore and modify classic cars for their generation in The Paddock Speedshop. Screening and streaming on TV in the new year, register on the website to be first to get the updates on channels and show times. The Paddock Speedshop reflects the new breed of young enthusiasts and the way they look at our everyday classics, The Paddock Speedshop is - Restoration by a New Generation.
Classic Racing Spirit Gin is a wonderfully drinkable 'London Dry Gin' this boxed, Speedshop branded edition makes a statement of any petrol heads bar.
Paddock Life and Speedshop merchandise including key fobs, hats, t-shirts and fine art prints are available exclusively through the Paddock Life website.
Terms & Conditions can be found below.
Terms & Conditions
The prize draw is open to all UK residents aged 18 years or over, except employees of The Ardonagh Group Limited or any of its group undertakings from time to time, their families, agents or any third party directly associated with administration of the prize draw. 
The promoter of the prize draw is Footman James (the "Promoter"). 
The prize draw is free to enter, and no purchase is necessary. 
All entries must be submitted via the web from on this web page. Only one entry per person is permitted.
The opening date for entries is 07:00am on 08/12/21. The closing date of the prize draw is 11:59pm on 08/12/21. Entries received after this time will not be considered. 
The Promoter accepts no responsibility for entries not successfully completed due to a technical fault, technical malfunction, computer hardware or software failure, satellite, network or server failure of any kind. 
A winner will be chosen by random draw by the 09/12/21. 
The winner will receive a limited edition Paddock Life magazine, leather key fob, Paddock Speedshop merchandise and classic gin
The winner will be notified by email or by direct message via their chosen social media channel

 

(using details provided at entry via the web form) on the day of the draw and must provide Footman James further details to claim their prize.
If a winner does not respond to the Promoter within 48 hours of being notified by the Promoter, then the winner's prize will be forfeited, and the Promoter will be entitled to select another winner in accordance with the process described above. 
The prize for the winner is non-exchangeable, non-transferable and no cash alternative is offered. 
The Promoter reserves the right to replace the prize with an alternative prize of equal or higher value if circumstances beyond the Promoter's control makes it necessary to do so. 
The decision of the Promoter regarding any aspect of the prize draw is final and binding and no correspondence will be entered into about it. 
Participants are deemed to have accepted and agreed to be bound by these terms and conditions upon entry. The Promoter reserves the right to refuse entry or refuse to award the prize to anyone in breach of these terms and conditions. 
The Promoter reserves the right to hold void, cancel, suspend, or amend the promotion where it becomes necessary to do so. 
Insofar as is permitted by law, the Promoter, its agents or distributors will not in any circumstances be responsible or liable to compensate the winner or accept any liability for any loss, damage, personal injury or death occurring as a result of taking up the prize except where it is caused by the negligence of the Promoter, its agents or distributors or that of their employees. Your statutory rights are not affected. 
Personal data supplied during the course of this promotion will only be processed as set out in the Promoter's privacy policy, which can be found at the Promoter's website. 
The prize draw will be governed by English law and entrants to the prize draw submit to the jurisdiction of the English courts.