A Sunny September Morning for Coffee & Chrome at the Impney Estate!
The sun was shining at the Impney Estate last Sunday, as enthusiasts gathered in their masses for our penultimate FJ Coffee & Chrome event of 2021.
Held in the grounds of the well-known former landmark hotel, commissioned by John 'The Salt King' Corbett in 1875, the classic French style of the venue provided a breathtaking backdrop – matched only by the impressive displays in the car park.
FJ Coffee & Chrome continues to grow in popularity, and the free-to-register event had reached capacity several weeks ago. Over 600 vehicles of all shapes and sizes made the journey to Droitwich, with a truly interesting selection of metal in attendance.
As usual, free coffee and breakfast butties were the order of the day - but September's Coffee & Chrome had another surprise up its sleeve, in the form of yummy donuts from the Steamhouse Bakery which went down a treat!
The day was a perfect example of what makes FJ Coffee & Chrome so special: diversity. As usual, all enthusiasts were welcome, regardless of age, choice of vehicle, or budget. No two rows were the same, and the event had something for everyone – where else might you see a '90s VW Polo Harlequin parked next to a Lotus?
Eagle-eyed attendees may have spotted two notable Jaguar E-types lurking in the grounds, built during the very first year of model production in 1961. In case you missed them, keep a look out for an upcoming feature on our Classic Hub… We were also pleased to welcome back Lee Sunderland, winner of our FJ Show Us Your Shed competition – this time, rather aptly, in a French classic, a Renault Clio Williams.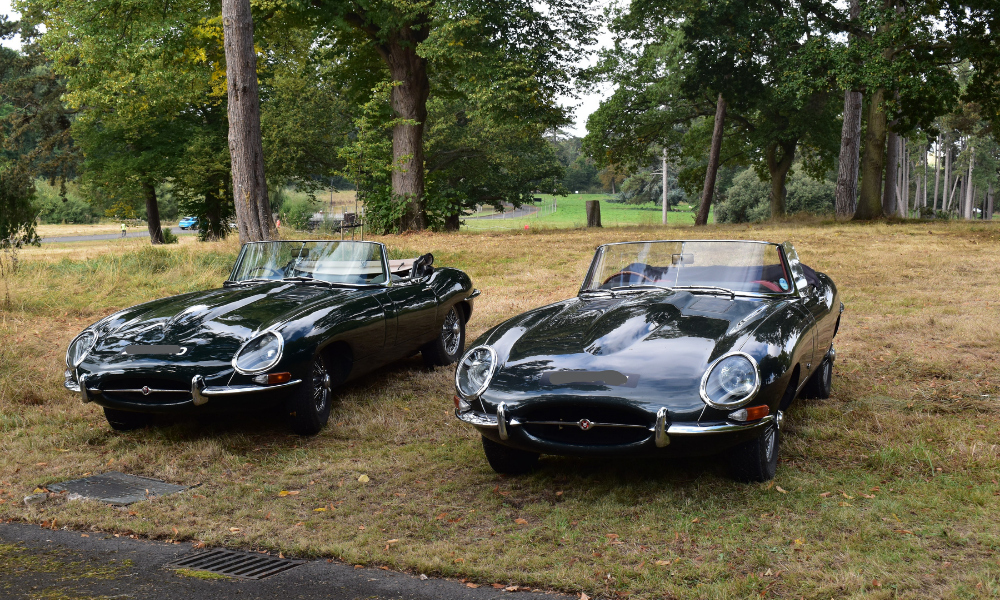 We're now counting down to our season finale… Our last FJ Coffee & Chrome of the year will be hosted at the British Motor Museum, Gaydon, on Sunday 17th October.
Thanks to everyone who has registered online already. It's proved particularly popular, and registration for the event has now sold out. You can sign up to be the first to be notified about upcoming Coffee & Chrome events here: https://www.footmanjames.co.uk/coffee-chrome-2021
If you have any photos of your own from last weekend, or a past or future FJ event, we'd love to see them. Post your pictures on Instagram or Twitter using the hashtag #CoffeeandChrome or join our Facebook Group!