Footman James Classic American Car of the Year 2018: Heat 2 Winner
The second heat of this year's Footman James Classic American Car of the Year competition took place at the American Speedfest VI event. Now in its sixth year, Sunday saw a big turnout of cars and visitors. As in previous years, there were plenty of Ford Mustangs on display, but one, in particular, caught Classic American's eye, this stunning 1965 fastback in Champagne Beige.
Owner John Maunder is an American who has been living on these shores for the past three decades and has actually owned the Mustang since he was 16, when he acquired it from his brother, after helping him extract it from a garage. The car was daily driven from the Seventies until 1988 when John moved to the UK and was laid up until 2014 when he decided to have the Mustang restored by Shasta Mustang Supply of Redding, California.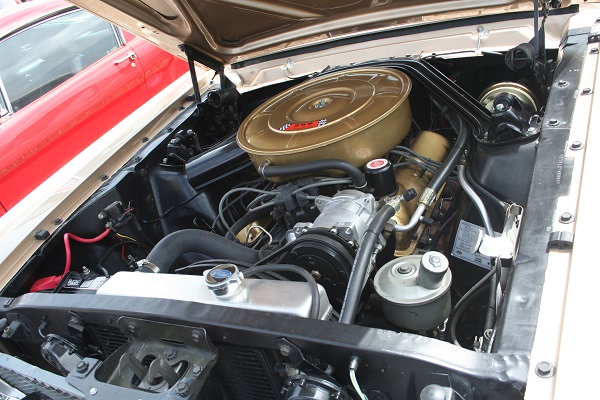 With its deluxe interior, fresh carpets paint and a highly detailed 289 motor, this is one pony car that will be quite the centre of attention at this year's finals at the Classic Motor Show at the NEC this November!
Find out more about the Footman James Classic American Car of the Year awards including the next heat dates and venues.