Sammy Miller Motorcycle Wins Award At Classic Motorcycle Mechanics Show
Has there ever been a finer collection of bikes going under the hammer than the one just seen at the Classic Motorcycle Mechanics Show?
The proceeds suggest not, with a new European auction record being set during Bonhams' two-day Staffordshire County Showground event.
A total of over £3.6 million was grossed at the two-day event, including a world-record-smashing £97,700 for an Indian quartet.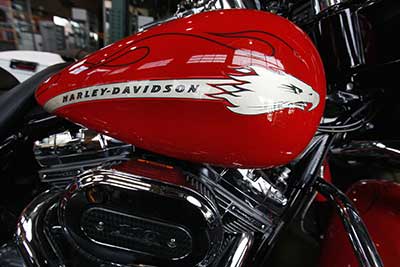 Footman James got in on the act too, featuring two classics at its show stand from the New Milton-based Sammy Miller Museum.
The first – a 1957 V8 Moto Guzzi – scooped the Machine of Most Technical Interest award, while the second was the 1950 Moto Guzzi Bicilindrical.
Our top auction picks
Lonati Collection: Stole the show on day one with 91% of the 60 amazing, primarily US bikes being snapped up. Pride of place went to the Indian Model 402 Four Motorcycle Combination.
This set a new world record for Indian Fours at £97,700, way over its pre-sale valuation. Other Lonati highlights included a 1910 Pierce 688cc Four (£63,100) and an 85-year-old Henderson 1,301cc Model KJ "Streamline" Four go for £49,450.
A similarly aged Harley-Davidson 1,200cc Model V fetched £34,500 while one bidder paid £33,350 for a 104-year-old Flying Merkel 498cc "Racing" Motorcycle.
Borough Superior: Superior in name and nature as this grand old UK marque tempted buyers. The 981cc SS100 Alpine Grand Sports 1927 and 1926 sold for £259,100 and £236,700 respectively. The 1937-built 990cc SS100 also fetched well over £200,000 (£208,700), while the 1,096cc 11-50hp project (1934) went for £93,340
Indian 750cc Sport Scout (1934): Steve McQueen's old ride went for a £59,740 sum as cool as the late Bullitt actor and motor enthusiast
Having a Guzzi gander
Attendees could not help but take a long look at the sight of the two glorious Guzzis at the Footman James stand.
No wonder the 1957 V8 scooped the show's award for the most technically interesting bike, presented by John McGuinness, who has a stunning 23 TT wins under his belt.
Also known as the Otto motorbike, the Giulio Cesare Carcano-designed V8 was tailor-made for the company's racing team.
The Discovery Channel ranks this as being among the top 10 best motorbikes ever.
Moto Guzzi was formed 94 years ago. No other existing European motorbike manufacturer has enjoyed a longer continuous production line.
Best of the rest
A 44-year-old Münch 1,177cc TTS "Mammoth" (£85,500 – over twice the original estimate)
An 83-year-old Rudge 350cc Works Racing Motorcycle (£70,940, over seven times the top estimate)
James May sold many bikes with his 48-year-old Honda CB450 Black Bomber outperforming the rest in the ex-Top Gear co-host's collection