'L of a BMW
The BMW CSL was the original Ultimate Driving Machine out of Munich and Ian has certainly put that unforgettable slogan to the test. He's known this CSL for more than three decades and owned it for two, driving it across Europe and generally as much as possible.
"That's what cars are built for," he says, and he has the miles to prove it. "I've been to France in it, round Spa, down to Goodwood; it's a really fantastic thing. People don't use them, when they really should."
Just six months after the M division was created in May 1972, this car followed 22 previous 3.0 CSLs into the UK. Just 500 were made worldwide, and this is one of only three remaining in this vibrant hue. "Some people wonder whether it's an original colour; it's Golf Yellow," Ian says.
Only really the wheels have been swapped in its 50 years, making it one of the most unmolested CSLs. Now it sits on 16in Alpina rims, rather than the standard 14s, and the four-speeder was replaced under a previous ownership. "It has a dogleg five-speed 'box – the guy took it to GETRAG in Germany. I service the car and I've done all the rubbers and perishables, plus water pump and clutch."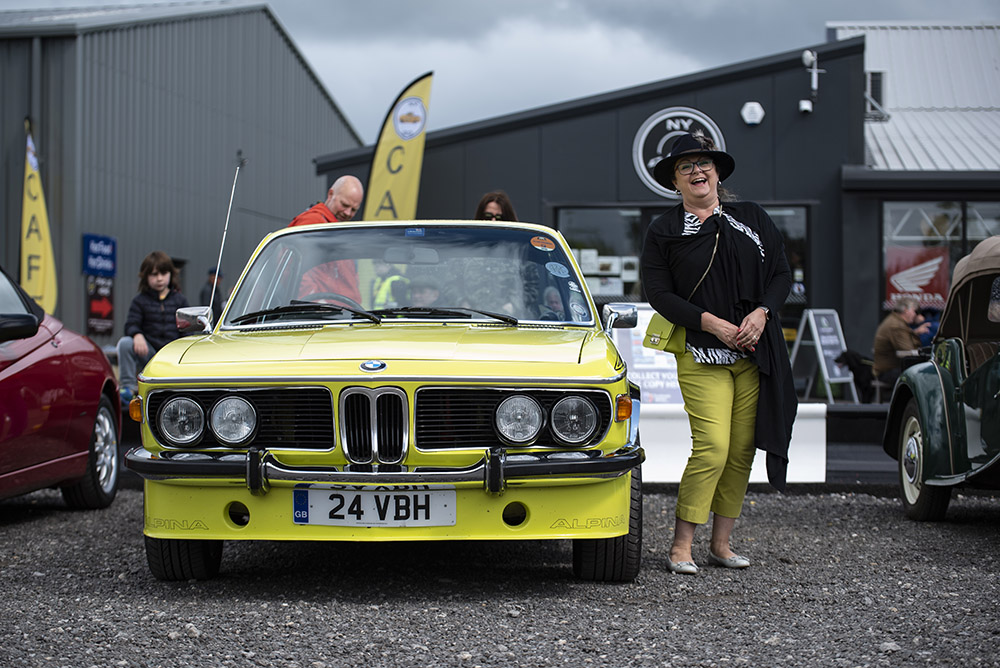 Such maintenance has ensured the 50-year-old more than keeps up with a later stablemate that sits alongside in Ian's garage: an Estoril Blue 1999 Z3M. "Because the CSL is so light the Z3 feels heavy – even though it's not. The CSL feels quicker off the mark, the power comes on a lot later in the Z3. Every time I go out I have an amazing time. The beauty of it is when you don't go out for a while and then do you think: 'Flippin' heck.'"
The task now is to keep enjoying it, with another trip to Belgium planned, and perhaps tidy up some small jobs. "Some bodywork and trim need doing," he admits, "but it's an original car. It's never been restored or anything. What you see is what it is."
"It needs work, don't get me wrong, but I think it would be a shame to start stripping it down. Originality is worth more."
Big thank you to Ian for his time and sharing his story. Join us for our next Coffee & Chrome Collective meet by registering to be first to hear about new meets here.