07 July, 2017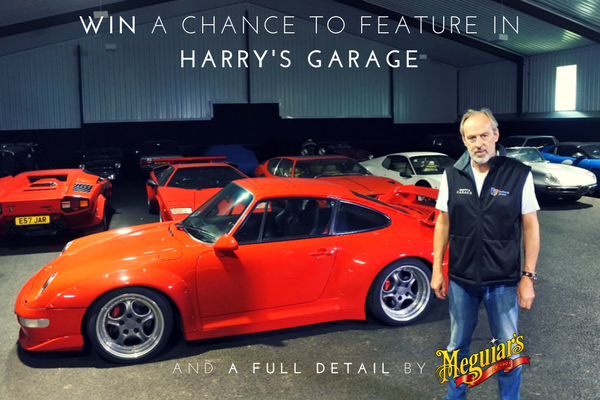 Make your pride and joy the star in an episode of Harry's Garage! 
Footman James officially launch the competition at the Chateau Impney Hill Climb (Saturday 8th and Sunday 9th July) with the competition closing at the Footman James Manchester Classic Car Show on the weekend of the 16th/17th September 2017. To enter enthusiasts are encouraged to complete a short application here and simply explain why their classic should be the star! Read the full terms and conditions here.

The prize offers one lucky winner the opportunity to make their car or bike the star in an episode of Harry Metcalfe's YouTube channel "Harry's Garage". Founder of evo magazine back in 1998, Harry is one of the most respected motoring journalists in his field. With just short of 150,000 subscribers and to date more than 10 million views, Harry's Garage showcases a variety of featured vehicles ranging from classic Range Rovers to a Lamborghini Countach and even an Aston Martin powerboat.

Not only this, Footman James partner and leading car care company Meguiar's, will also be offering the winner a full detail on their pride and joy to make sure that their vehicle is ready to shine!  

David Bond, Director at Footman James commented: "One thing we love at Footman James is the history of vehicles and the stories of ownership! The passion that drives each owner is special and there is a story behind each vehicle and the motivation of the owner for choosing that vehicle – we can't wait to see the entries. To celebrate this diversity, we are really pleased to be working with our partners Harry's Garage and Meguiar's to offer such a unique prize".