Classic & Sports Finance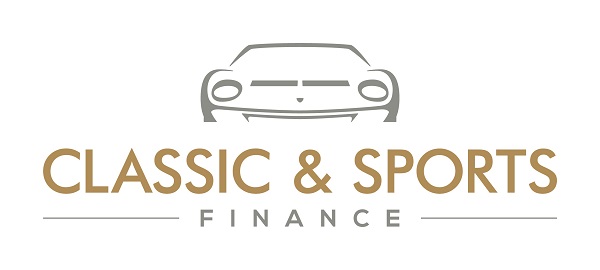 Finance for classic, sports, vintage and race cars
Since 1999 Classic & Sports Finance has pioneered the way of spreading the cost of classic and race car ownership, making a purchase not only affordable but in many ways a long-term investment. As the UK's only dedicated classic car intermediary and combining over 50 years of experience in the industry their team have sourced and financed some of the rarest and most sought-after automobiles including the legendary Ferrari 250 GTO and iconic Jaguar D Type for some of the world's most prominent enthusiasts. Classic & Sports Finance are known across the classic and specialist car industry for offering excellent service and sound advice to both buyers and dealers as well as being at the forefront of providing the latest market analysis and commentary to the media. Since those early days they have continued to live and breathe the sector and unlike many finance companies passionately care about the larger ecosystem in which they operate and are considered participants very much in the sector rather than merely spectators.
For the real car enthusiast
As with insurance it is crucial that you receive market advice from qualified people who fully understand your requirement and advise accordingly. As the UK's leading specialist intermediary in classic and race car loans, Classic & Sports Finance operate from their base in the heart of the motorsport valley and have offered expert advice and great service to car enthusiasts for over 15 years. Buying and financing a classic car can be daunting and complicated, so the team work to make it simple and understandable, guiding you through the process every step of the way whether you are a mature collector or fist time buyer, Classic & Sports Finance endeavour to support you.
A smart alternative to a cash purchase
To ensure they make the process as seamless as possible, Classic & Sports Finance work closely with you to fully understand your requirements. Their qualified knowledge of all aspects of the classic car finance markets ensure they provide the correct loan facility for your situation and the relevant car. Their access to all aspects of the lending market ensures that they can offer competitive and structured payment plans that are effective and efficient. Working directly with the market lenders and the UK's top specialist car dealers and auction houses, they can provide the very latest market information and finance products – meaning that what you re offered is the very best that is available ensuring that their products are a smart alternative to a cash purchase.
Finance a purchase
Finance a dealer purchase with agreements from 12-60 months in length with or without a final "balloon payment ". Classic & Sports Finance can help you to choose the right car and will select the best lender for your personal circumstances and chosen vehicle. They recommend taking a Regulated classic car finance agreement whenever possible as this has no early settlement penalties and enables you to make overpayments at will.
Equity Release
Release the equity in your currently owned car or collection. Under certain circumstances, this allows owners to release funds from higher value automotive assets to allow you to buy more vehicles or use the funds elsewhere whether it be for business or pleasure. This is very different to the short-term pawn-broker style loans which charge high rates of interest and require the borrower to hand their car to the lender. At Classic & Sports Finance, they can offer equity release on a Regulated Hire Purchase Agreement once again meaning total flexibility with the loan 12-60 months, with or without a balloon payment.
Private Purchase
Classic & Sports Finance can finance a vehicle that is purchased privately (i.e. not from a dealer) under certain circumstances. This type of finance is not widely available – if you wish to finance a private purchase please get in touch as they can often offer a Regulated Hire Purchase Agreement and offer sound advice on how to protect yourself through the transaction. 12-60 months with or without a balloon payment.
Auction Finance
Bid at an auction safe in the knowledge that the finance has already been pre-arranged, leaving you to get on with the bidding. The organisation of a pre-agreed lending facility can be made for you.
The facility can be agreed on a specific car (or cars) within an agreed price bracket (this obviously depends on the vehicle's value). As auction houses generally specify that the invoice must go to the bidder (rather than a third party) Classic & Sports Finance can either make arrangements to bid on a client's behalf or make the necessary arrangements to invoice the third-party lender using their existing relationships with the auction houses. Once again Regulated Hire Purchase Agreements apply from 12-60 months with or without a balloon payment.
Restoration Finance
Obtain an agreement in principle for a restored vehicle so that a percentage of its value can be agreed on in advance and funded at point of sale, meaning you have options when it comes to payment.
Their knowledge of classic cars allows us to make a valued decision on a realistic completed value (taking into consideration factors such as specification, heritage and the market at point of sale) – something lenders are unable to do on their own. As independent experts, their valuation and informed opinion on the asset allows funders to get a second opinion and lend securely against it.
Classic Car Credit Line
Their buyer's funding plans offer flexibility and reduce admin and fees for multiple purchases. Your total borrowing capacity is calculated, and a drawdown facility arranged as you gradually build your collection. The facility remains open and attracts the same finance profile as a normal purchase.
Features of classic, sports, vintage & race car finance:
Loans available from £10,000 to £10,000,000
Repayment periods from 12 – 60 months
Flexible deposit levels
Balloon payments available on cars of any age
Finance for business and private individuals
Pre-approved facilities for auction purchases
Fast and easy approval process
Benefits of classic, sports, vintage & Race car finance:
Buy classic cars of any age and value
No early settlement penalties and the ability to make capital payments on private agreements
A wide range of payment plans and finance options
Flexibility and confidence when bidding at auction
Experienced and supportive advice throughout the purchase process
Contact Us: 
Enquire about your finance options - 01869 351512
rob@classicandsportsfinance.com 
Classic & Sports Finance arrange finance for people, not cars. Everybody's circumstances and objectives are different and they recognise this!